The 11 Cat Islands of Japan
6. Manabeshima (Okayama)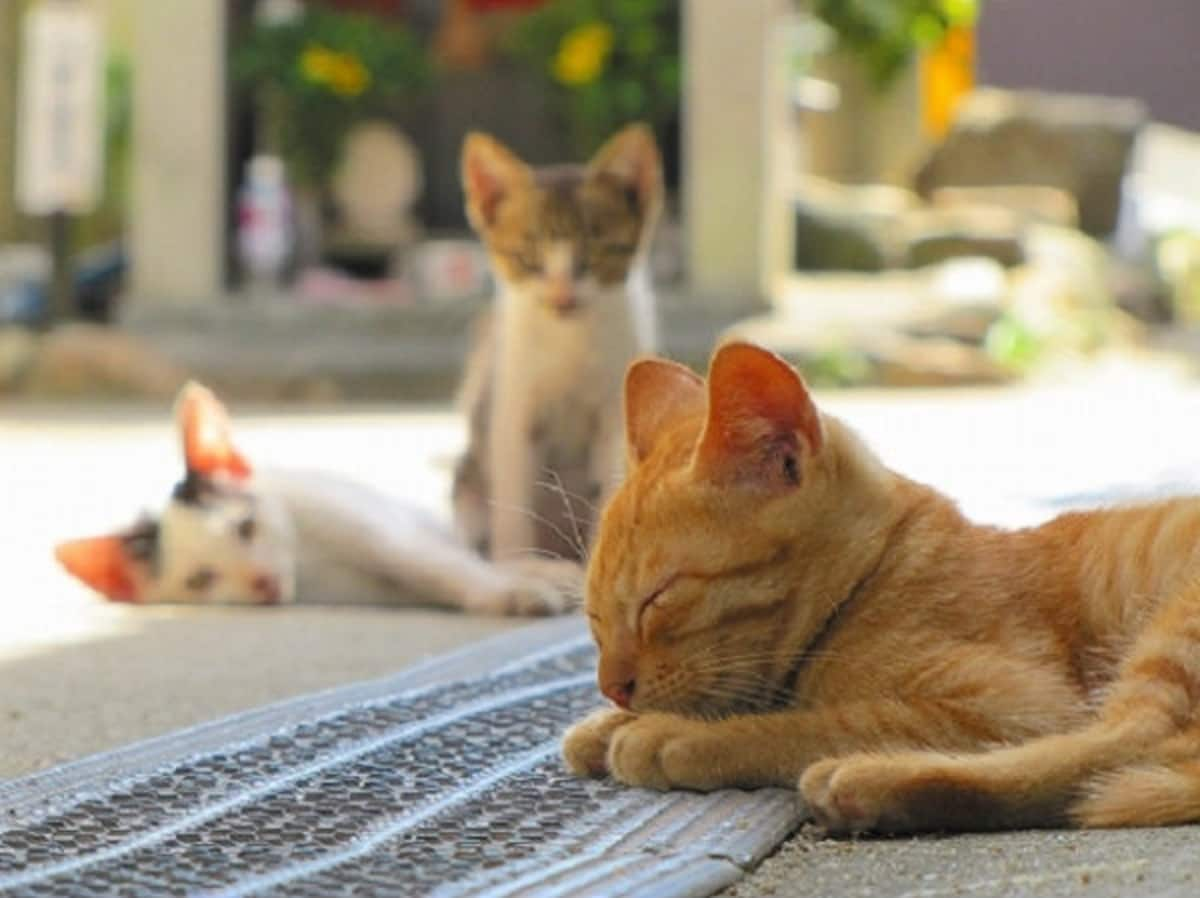 31 kilometers (19 mi) off the coast of Japan's main island of Honshu, Manabeshima's isolation has helped preserve its natural beauty, which along with its warm climate has made the island a historically popular choice for film crews (and, yes, cats). To access this island, you'll want to head over to Kasaoka Port.
7. Iwaishima (Yamaguchi)
Our last stop in the Inland Sea, visitors arrive at Iwaishima at the end of a stretch of island-hopping that begins at the port in the historic town of Yanai.
8. Aijima (Fukuoka)
Moving to the country's opposite coastline, we come to Aijima on the Sea of Japan. Aijima is one of the easiest-to-access Cat Islands for busy travelers, as the shinkansen bullet train stops just a few minutes' walk from where visitors can catch a boat at Kokura Port.
9. Aishima (Fukuoka)
Also in Fukuoka, the name of vaguely heart-shaped Aishima is, sadly, not written with the same kanji character as ai, or love. Nonetheless, the island's romantic topography does seem to be having an influence on its feline population, if these photos are anything to go by. Head to Shingu Port to travel by boat to this island.
10. Genkaishima (Fukuoka)
Another easy-to-access Cat Island, Genkaishima, can be reached from Hakata Port, which is located in Fukuoka City, the prefectural capital and largest city in the region. Genkaishima was home to Japan's largest island-based cat population until the community was hit hard by an earthquake in 2005, although the number of felines is now said to be on the rise once again.
11. Kadarashima (Saga)
Finally, we come to Kadarashima. Legend holds that long ago, a dog earned the wrath of the deity of the Kadarashima's Yasakajinja Shrine, and the species was driven from the island, which today is completely absent of canines. With their bitter rivals gone, it truly stands as a cat's paradise island.