Evangelion Dolls Go Edo with Katana & Kimono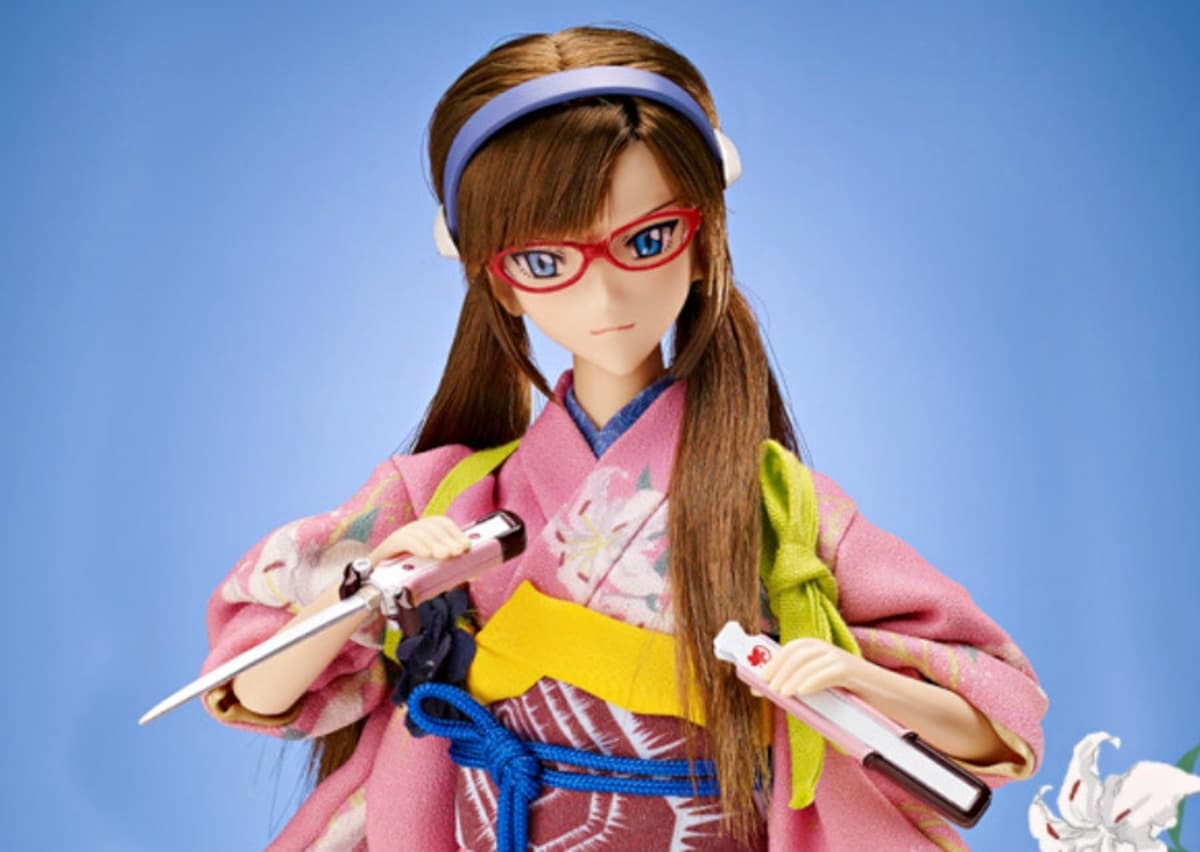 Evangelion first stepped back in time with a promotional crossover that involved a Japanese sword exhibition featuring Eva-styled blades—and even a Lance of Longinus—created by some of the country's best swordsmiths. Soon after, a tie-in doll series from toy maker Takara Tomy was announced, with three of the female stars from the series chosen to walk the path of a doll in traditional kimono, with decorative blades by their side for protection.

The Asuka Langley Shikinami with Japanese Sword doll was the first to appear on the market, with September pre-orders priced at ¥16,200 and delivery scheduled for January 2016. The second character to appear in the three-part series is Mari Makinami Illustrious, currently available for preorder from the Takara Tomy website for the same price. Her short blade is shaped like a dagger, and is dressed up in a pink and black scabbard complete with the Nerv logo. Her pink kimono features a lily pattern and an A.T. field obi sash.

The third girl to join Asuka and Mari in traditional attire will be crowd favorite Rei. While her release date and other details are yet to be revealed, we have a feeling we know what color her kimono will be.