Kirby Makes His Way onto Dishes
A Kirby Café, along with an official shop selling original merchandise, will open in Osaka at the Lucua 1100 shopping center and at the Tokyo Skytree Town/Solamachi entertainment complex in Tokyo.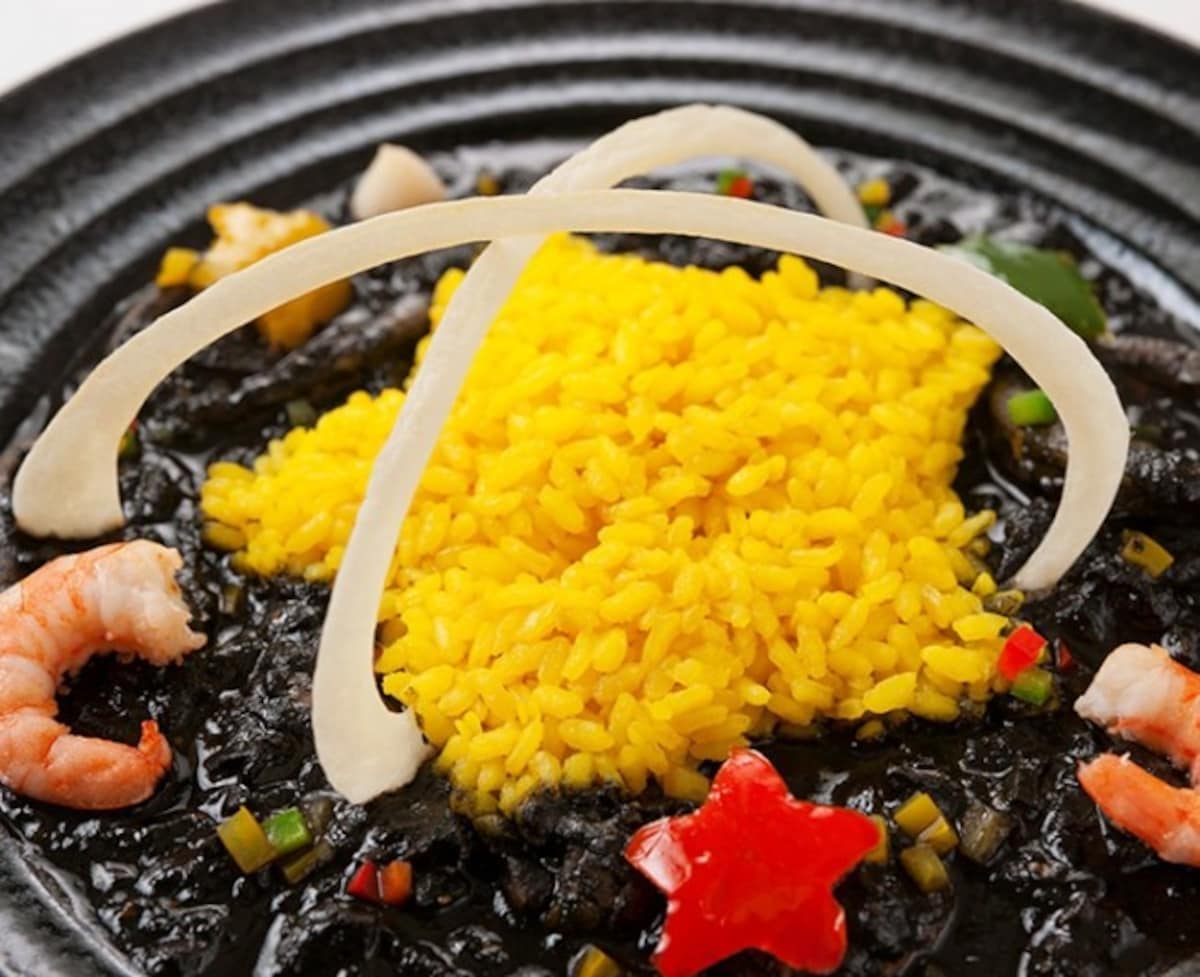 While information on the Tokyo location is still limited, it's been announced that in Osaka, the café will operate from August 5 to September 4, 2016, and the official shop from August 3 to August 23, 2016. There will also be an official merchandise shop (without the café) open in Nagoya at the Nagoya Parco Department Store from August 24 to September 4, 2016.

They've also announced that the café in Tokyo will be an affiliate shop of Bar del Sole, the very first Italian style bar/coffee shop in Japan to be recognized by the Italian Espresso National Institute as an establishment that serves certified Italian Espresso, and that the menu there will include Italian food such as pizza and even a fruit-based pasta.

From the café, we can have foods created by chefs with experience from kitchens at top hotels such as the Hotel Okura and the Hotel New Otani Osaka, including the "Popstar Curry with Chunks of Seafood..."
and a collection of adorable Kirby-themed desserts.
Devour one of the game's most notable boss, Wispy Woods, served on the "Whispy Woods Green Greens Plate."
Or if you're craving a heftier meal, the "King Dedede's Fuller than Full Plate" is sure to satisfy your Kirby appetite.
Rejuvenate yourself with the non-alcoholic beverage, "Fountain of Dreams Sparkling Cocktail."
After a long day of work, or walking around the city, you can replenish your energy by gorging on the "Maxim Tomato Full Restoration Pasta."
And, as a bonus, some select food items, including the Popstar Curry, the Whispy Woods plate, the King Dedede plate and the Maxim Tomato pasta, even come with one of these adorable two-and-a-half-dimensional mini figures!

Of course, fans will also be just as excited about the Kirby merchandise to be offered at the official shop, including the capsule toy Kirby Café tin badges (10 different types)...
... and hand-painted yellow or blue Kirby Café stackable mugs.
Finally, this Kirby spandex cushion and neck pillow is perfect for Kirby fans who love to travel.

It sure looks like fans will have a hard time choosing what to eat and buy!

For more details including the location of the café in each city, check out the full story from RocketNews24!