Surreal Acrylic Paintings of Animals as Bonsai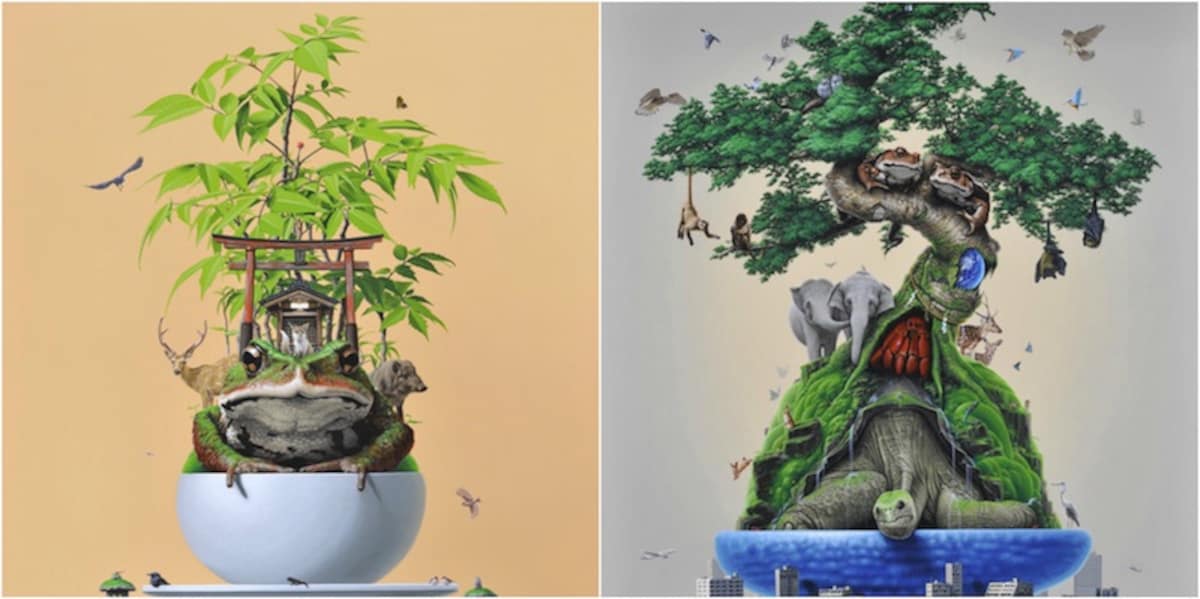 The idyllic, almost Noah's Arc-like, settings are part of a new series of acrylic paintings by Japanese artist Takumi Kama, whose new series of paintings include: "Giant Tortoise Bonsai," "Toad Bonsai" and "Small Turtle Kokedama," as well as the Zen-rock-garden-inspired "Moon." Bonsai are carefully manipulated plants that are significant in their simplicity, harmony and age. Kama's paintings seem to represent nature's harmonious coexistence with other elements—such as the bonsai growing from the back of a tortoise (above right). The paintings remain surreal and mysterious. The abundance of animals is both natural and unnatural at the same time, and seem to negate the presence of the human hand.

Isn't it wonderful when something we know to be complex can portray simplicity? Be sure to visit Spoon & Tamago below for more of Kama's beautiful works.