An Old Spin on Some Modern Characters
If you've wondered how well the Japanese ukiyo-e woodblock print art style might mix with characters from Disney's Frozen or Japanese anime, then talented Singaporean artist William Chua has provided the answer!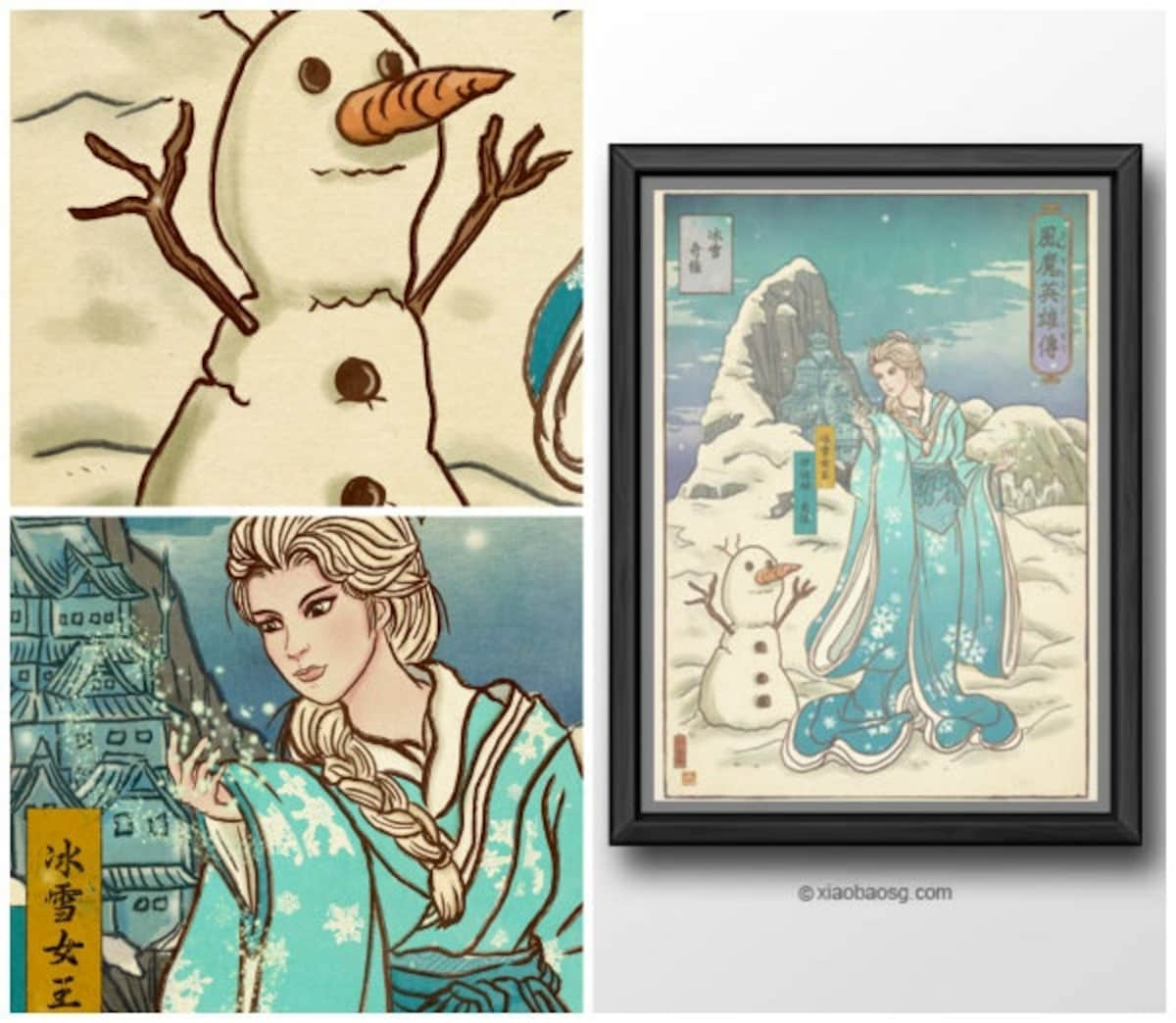 Chua, who also goes by the name Xiaobaosg, has produced numerous works of art with various themes. Now, Chua has created a brilliant ukiyo-e-style rendition of Frozen's Elsa and Olaf, and we have to say they look awfully cool!
Chua has also created Japanese manga/anime-inspired art, like this illustration featuring the Straw Hat Pirate's ship from One Piece. This work, depicting the Thousand Sunny pirate ship also in ukiyo-e style, is titled One Piece of Dream.
And this piece, titled Pizza to Disc, artfully combines Krillin's signature move from Dragon Ball Z with Teenage Mutant Ninja Turtles.
Chua has illustrated American superhero characters as well, as seen in this piece, The Civil War, which draws inspiration from Marvel's Captain America: Civil War.

We hope you've enjoyed this look at characters from various franchises in a unique and original style. We'd love to see Chua bring many more characters to life, whether in ukiyo-e designs, or something altogether different!