Ride the Wind 100 Feet in the Air
Located in Yamanashi Prefecture, Fuji Q Highland draws a steady stream of day trippers and weekend travelers from Tokyo thanks to the heart-pounding excitement offered by its array of roller coasters and its famous haunted house. And just in time for summer vacation, Fuji Q is opening a new thrill ride called Tentekomai.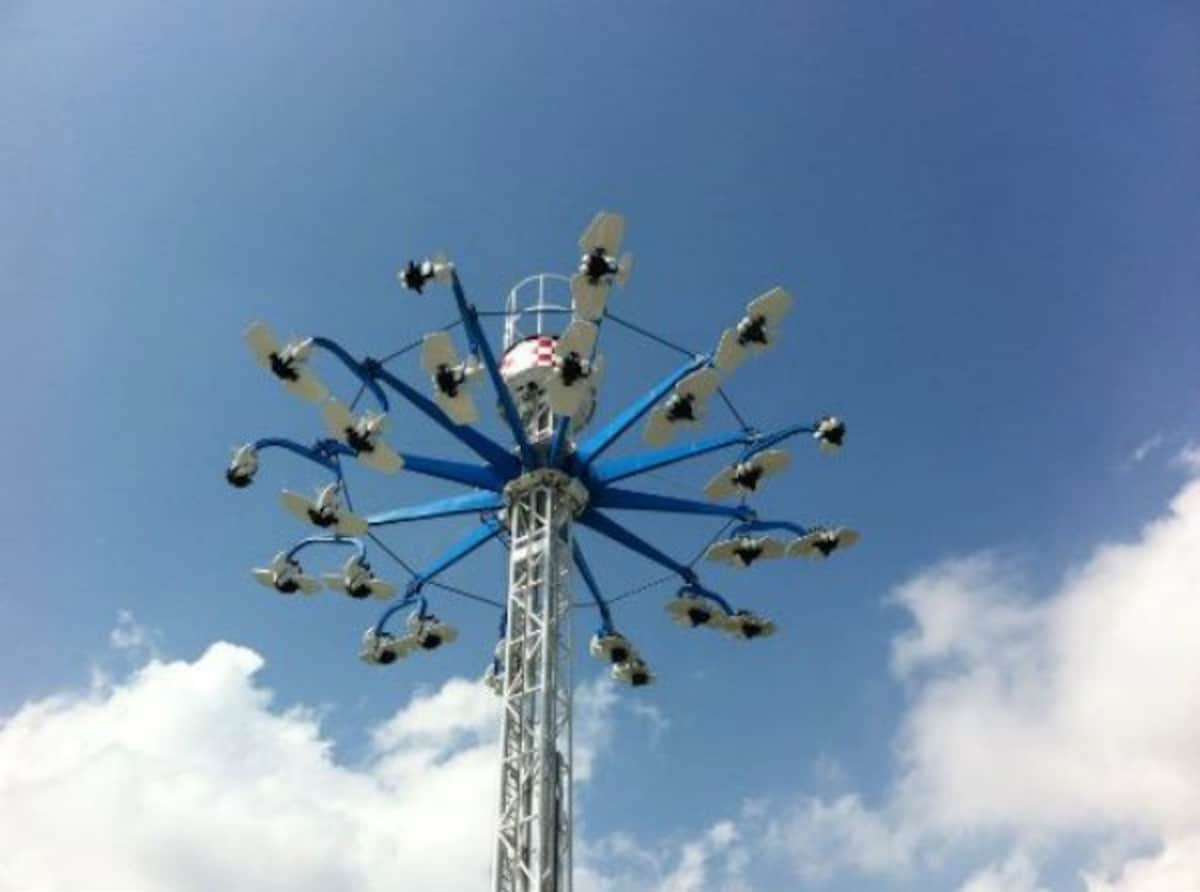 At the start of the ride, passengers are strapped into harnesses attached to a wheel 18 meters (59 ft) in diameter. Once they're secured, the wheel ascends up the pole to which it's attached to a height of 32 meters (105 feet) above the ground. From that vantage point, you'll see Mount Fuji in the distance, but you won't be able to gaze at the majestic peak for too long, because you're about to start plummeting back to earth as the wheel spins around and around. If that's not enough motion for you, you can also throw your body weight into the spin, adding even more rotation to your harness.

Tentekomai goes into operation on July 16, 2016, just in time for the summer vacation. Lines are sure to be long, so we recommend going early—and also waiting until after you get off to eat lunch.