Exorcise Your Hunger Demons
With the release of the Ghostbusters reboot in Japan on August 18, 2016, it's time for fans of the Ghostbusters franchise to be absolutely spoiled. With a limited edition food menu from J.S. Burgers Cafe featuring tiny details fans will love, it's the perfect meal to scarf down before viewing the movie.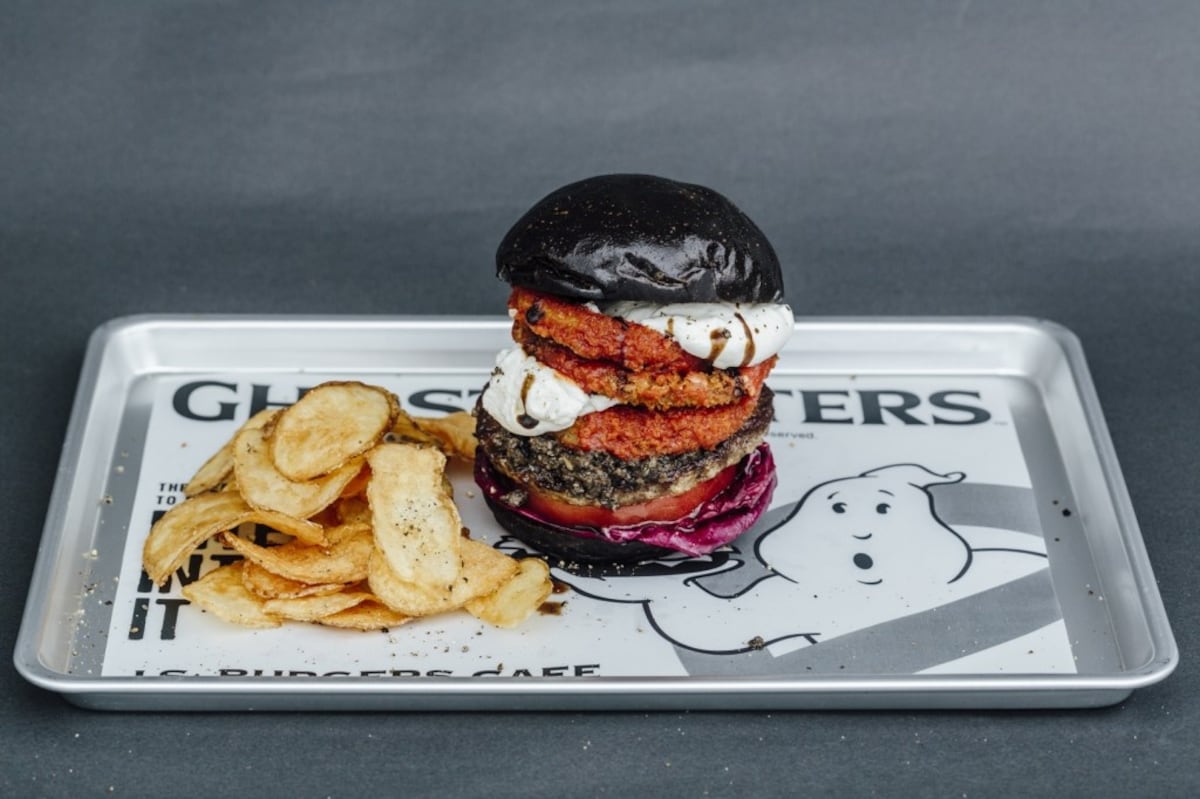 The "G.B. Burger" (¥1,580 [US$14.63]) promises to be a feast for the tastebuds, with a beef patty made from black olives and anchovy paste, slathered in a "Bloody Hot Ketchup" and topped with ghost-like mounds of cream. Inside is a special sauce made with ghost peppers, once recognized as the world's hottest chili pepper by the Guinness World Records in 2007.
The burger isn't the only dark-hued item in the lineup, though, with the Black Chili Chips (¥780 [US$7.60]) featuring the colors of the Ghostbusters logo, made with tomato puree, white cheddar sauce, and squid ink chili beans.
And for dessert there's a sweet burger modeled on the Stay Puft Marshmallow Man, the puffy white monster from the Ghostbusters franchise. The "Marshmallow Man Burger" (¥1,280 [US$12.48]) comes filled with yogurt ice cream, Oreo cookies, and "mega" marshmallows. Oozing out from the soft white buns is a raspberry and beetroot "Blood Berry Sauce."
And to finish up, customers can murder a green ghost shake (¥780 [US$7.60]), with the green-colored hue of Slimer, the ghost from the series. The shake caters to Slimer's love of junk food with green tea ice cream, chips, and mini burgers, while containing a more healthy apple and avocado smoothie filled with spinach and orange sauce.

Like the ghosts themselves, these items won't be around for long—they're available for a limited time at J.S. Burger cafes in Tokyo and Kanagawa from July 1 to September 30, 2016.