Keeping You Cool While Being Cute
Felissimo's You+More! brand specializes in cute and humorous goods designed to bring smiles to customers' faces, and their latest release is one of their most adorable yet. The "Lazing on a Seal's Stomach, Big Cushion Case" lets you snuggle up to a chubby spotted seal that's sure to bring joy to any owner after a hard day at work!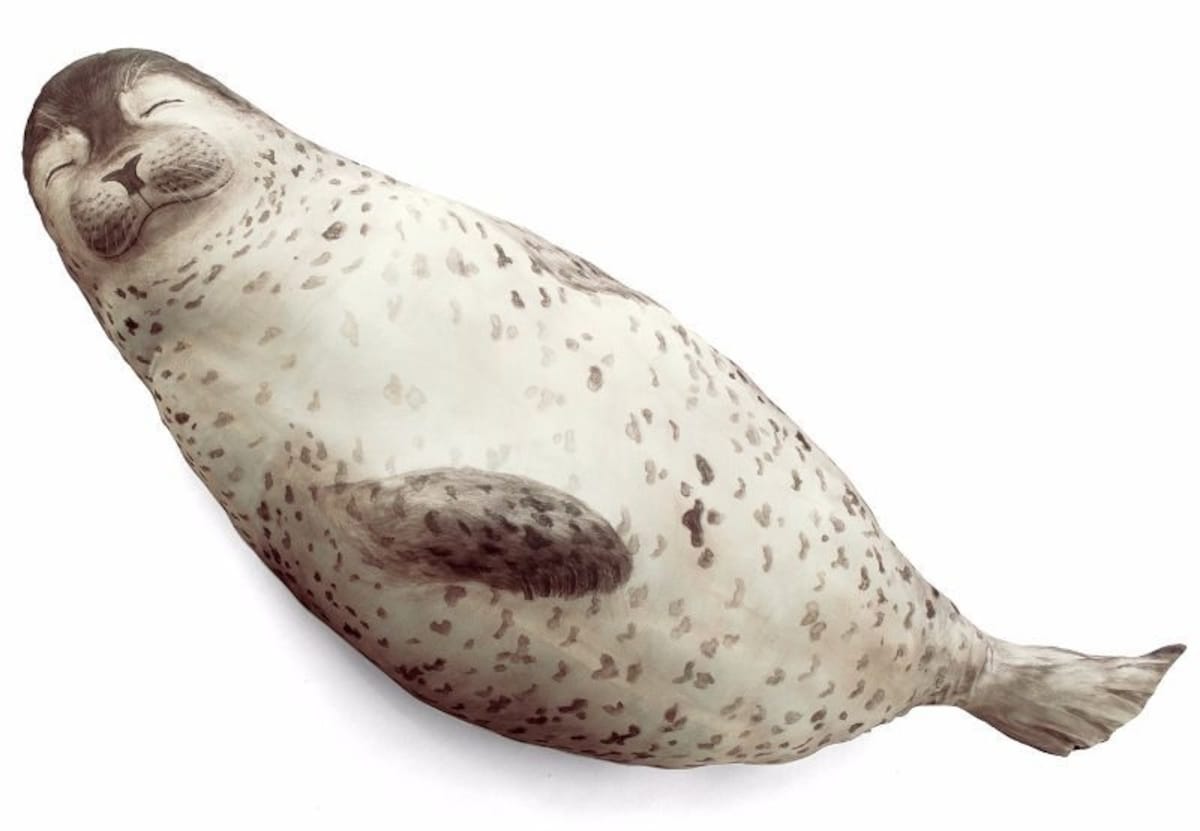 Retailing for ¥9,612 (US$88.31), the clever design has been created specifically with summer in mind, using a soft polyester and polyurethane blend to keep you cool while cuddling the marine mammal.
Measuring 72 centimeters by 149 centimeters (2 feet, 3 inches by 4 feet, 8 inches), there's more to this spotted seal than just its good looks: its insides are designed to store two winter blankets, which make up the soft filling of the cushion body. There's no need to use up valuable storage space in a cramped apartment—this seal will store them for you!
Continuing the summer love of cool-looking seals, the company has also brought out a range of smaller pouches designed to be used as pillows.
The cute little pups retail for ¥2,376 (US$21.85) each and feature a cozy, fur-like surface. Baby seals generally shed their fur two weeks after being born so these little ones are designed to resemble adorable newborns.
With four designs available, a new baby will be released every month for purchase. Not only do they come in different colors, they come with different facial expressions too!
These cute seals also provide storage space inside for all sorts of small clothing and towels, making them perfect for traveling.

The large seal cushion cover can be purchased online here until July 19, 2016, while the small seal pouches are available here until August 2016. Sweet seal dreams!