Delicious Lego Creations in Odaiba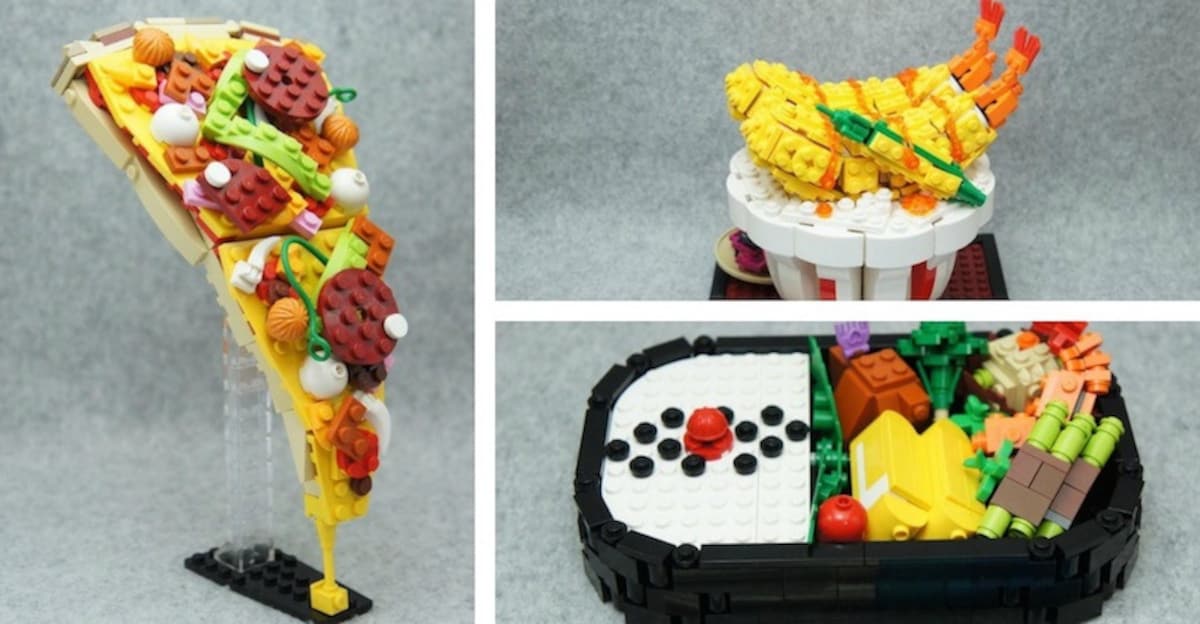 A Japanese Lego creator who goes by the nickname Tary has sculpted one of the most delicious-looking collections of food made entirely from Lego blocks. From fruit and vegetables to bento boxes, junk food and even desserts, Tary has almost all major food groups covered!

An example of one of his creations is the tendon tempura rice bowl. Using a combination of white blocks for the rice and yellow and orange blocks for the deep-fried shrimp tempura, he created a magnificent-looking meal that won first place in the Click Brick 14th Original Model Contest.

The entries are on display through May 31, 2016 at Click Brick Lego store in Odaiba, Tokyo, located within the Venus Fort shopping complex (Map).

Read more about the artist and check out his other cool Lego creations at Spoon & Tamago below!