9 Tokyo Cafés that Love Kids!
9. Café Slow (Kokubunji)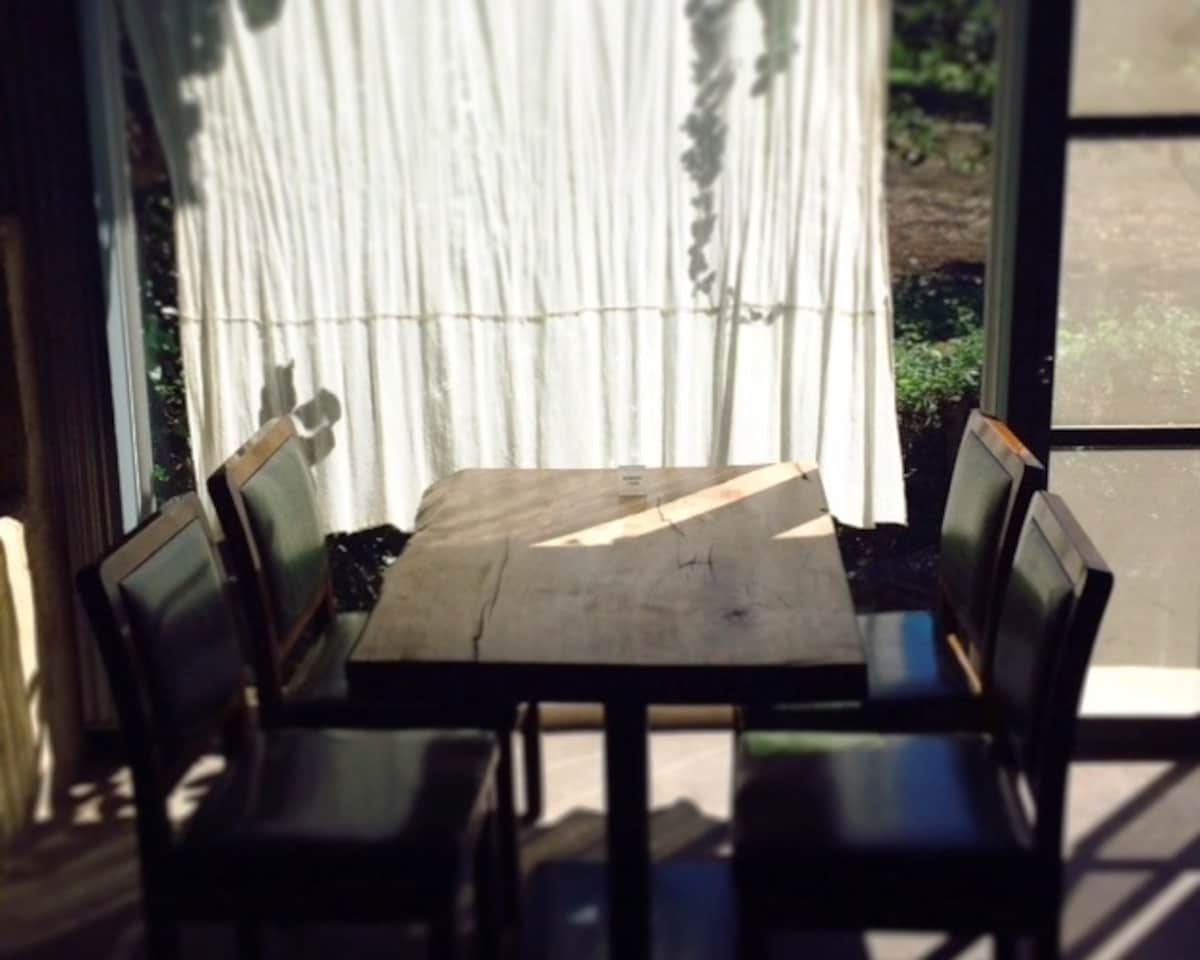 Enjoy naturally grown, organic (low- or no-chemical) seasonal vegetables along with delicious genmai (roasted rice) tea. Offers high chairs, bassinets, changing tables and more!
8. Kurasukoto (Fujimigaoka)
Built in part of an old apartment complex, this shop sells meals and snacks, as well as a whole miscellany of knickknacks. They use ingredients you can trust, the centerpiece being vegetables shipped weekly from Itoshima City in Fukuoka Prefecture.
7. Baby King Kitchen (Koenji)
Here the kids' menu is open to young and old alike. The interior evokes a secret attic hideout, with couches at every table to let you relax along with picture books, sketch pads and even a swing and a slide!
6. Mammacafé 151A (Kiyosumi-Shirakawa)
This eatery uses organic ingredients wherever possible. There's a room with picture books and wooden toys, so even tiny tots can come along for a good time!
5. Chano-ma Daikanyama (Daikanyama)
This spot offers an ample range of non-caffeinated drinks and vegetable-rich meals. Chano-ma Daikanyama is full of little touches for mom's sake, such as seats lined with slightly raised cushions so infants who can't sit up yet can still share in the meal.
4. Zakka+Café La Capi (Kita-Shinagawa)
Tucked away on the second floor of an isolated, vine-covered house, the sheltered vibe of this café means you can bring the little ones and relax. The cheesecake is the height of the selection of handmade sweets.
3. Tea and Cakes Café Yokel-sya (Chitose-Funabashi)
From newborns to grandparents, everyone can come together to share tarts, scones and other sweets in this restaurant's cozy, laid-back atmosphere. The hand-drip coffee is very much recommended!
2. All C's Café (Koenji)
Enjoy adorable sweets and coffee in a delightful interior that looks like a gingerbread house!
1. Aoya-no-Tonari (Naka-Meguro)
In addition to sweet treats like matcha-anmitsu (a dessert bowl with green tea flavoring) and warabi-mochi (sticky jelly dipped in soybean flour), you can also get cookies made without white sugar, eggs, additives or preservatives. Floor-level seating makes this café safe for even the youngest children.