7 Awesome Japanese Castles Made of Lego
The first Lego castle set—a classically adorable yellow clunker—was released in 1978. Since then, Lego castles have grown in leaps and bounds, and it was only a matter of time before they came to Japan for inspiration. While there have only been a few official Japanese-style Lego castles, Lego fans have been more than happy to fill in the rest!
7. Flying Ninja Fortress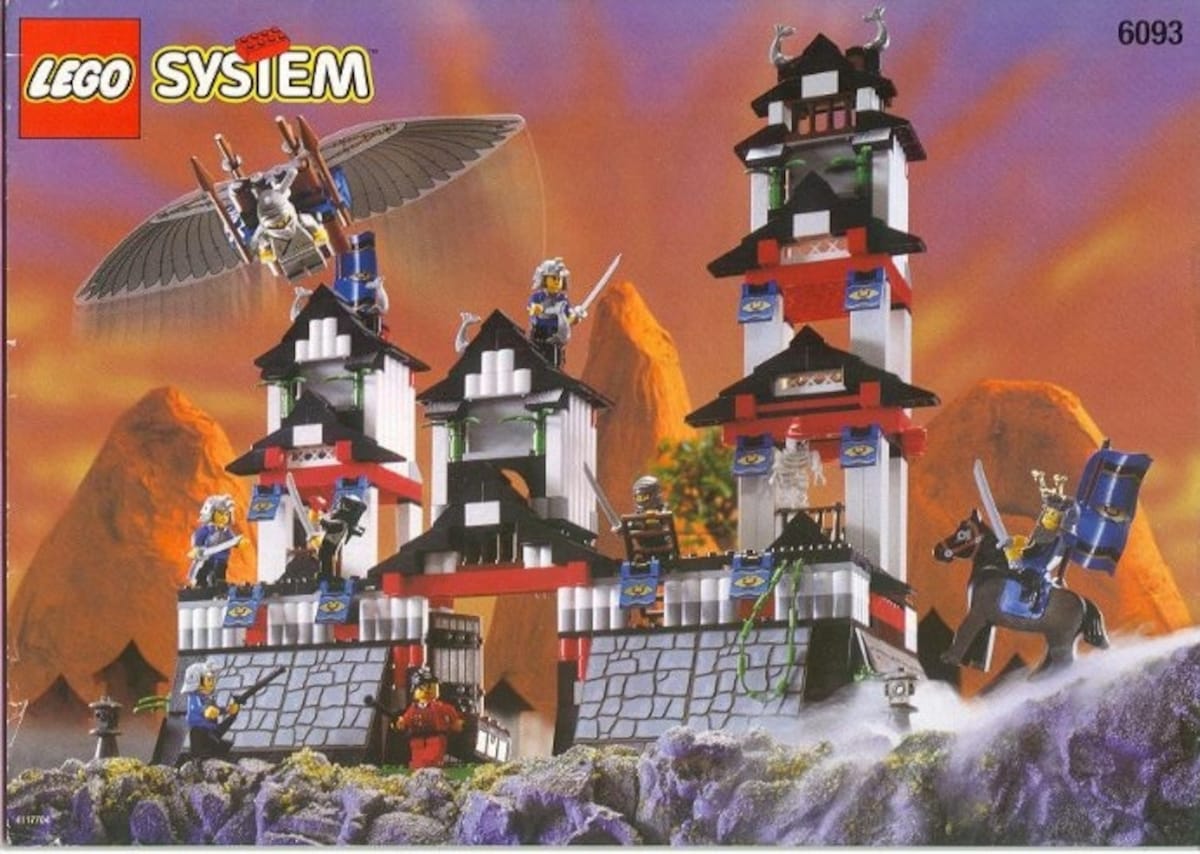 The only official Lego set on our list, the Flying Ninja Fortress was released as part of the Lego Ninja line in 1998. It featured wall segments that could be detached and rearranged, which almost begged you to buy two and combine them together! It contained 654 pieces and nine minifigures
Of course, the castle looked even better if you placed a Stone Tower Bridge (above) in front of the gate. This was another set that separated into pieces that combined beautifully with a duplicate set... Not that we did that. (Um, yes we did.)
6. Seasonal Brickfête Castle
This castle—including some artfully fallen cherry blossoms—was featured at Brickfête in Toronto in 2012.
For more photos of this elaborate build and its attached shrine, check the link below!
5. Lego Osaka Castle
This 75-centimeter (29.5 in) castle was assembled by Edwin Knight for the 2014 Summer Brick Fest, a Lego exhibition in Osaka designed to fundraise for an orphanage.
The event was hosted by the Kansai Lego User Group, or KLUG, which has continued to hold Brickfests ever since. Check out the rest of the gallery below!
4. Lego Matsue Castle
This 1-meter (3.3-ft) rendition of Matsue Castle is made of some 438,000 pieces. It was built by Kazunao Naoe for display at the Matsue History Museum.
3. Lego Howl's Moving Castle
Who could say no to Studio Ghibli in Lego form?
Check out more pics below—including some great in-progress shots under "making"!
2. Entranceway Eyesore Castle
This castle was made by Ameba user Konpeki-peki. It sat by the entrance to his home until the end of 2014, when, after years of it being covered in hats, gloves and keys, he was finally asked to disassemble it by his wife.
It was quite the impressive build, including a sacred tree in the courtyard.
Each level featured incredibly detailed chambers, which were even connected by interior stairs! You can check out more photos of this beautiful build below.
1. Epic Castle Assault
This stupendous castle was put together by Swedish Flickr user O Wingård.
Here's a detail of the warriors trying to fight their way in.
Be sure to check out many more photos of the build on his Flickr page below!
Bonus: Nanoblock Himeji Castle
Of course, if you want to switch camps, we suppose you could always go for a Nanoblock Himeji Castle set. Don't worry: We won't judge.