Origami-Inspired Mural by Artist DAAS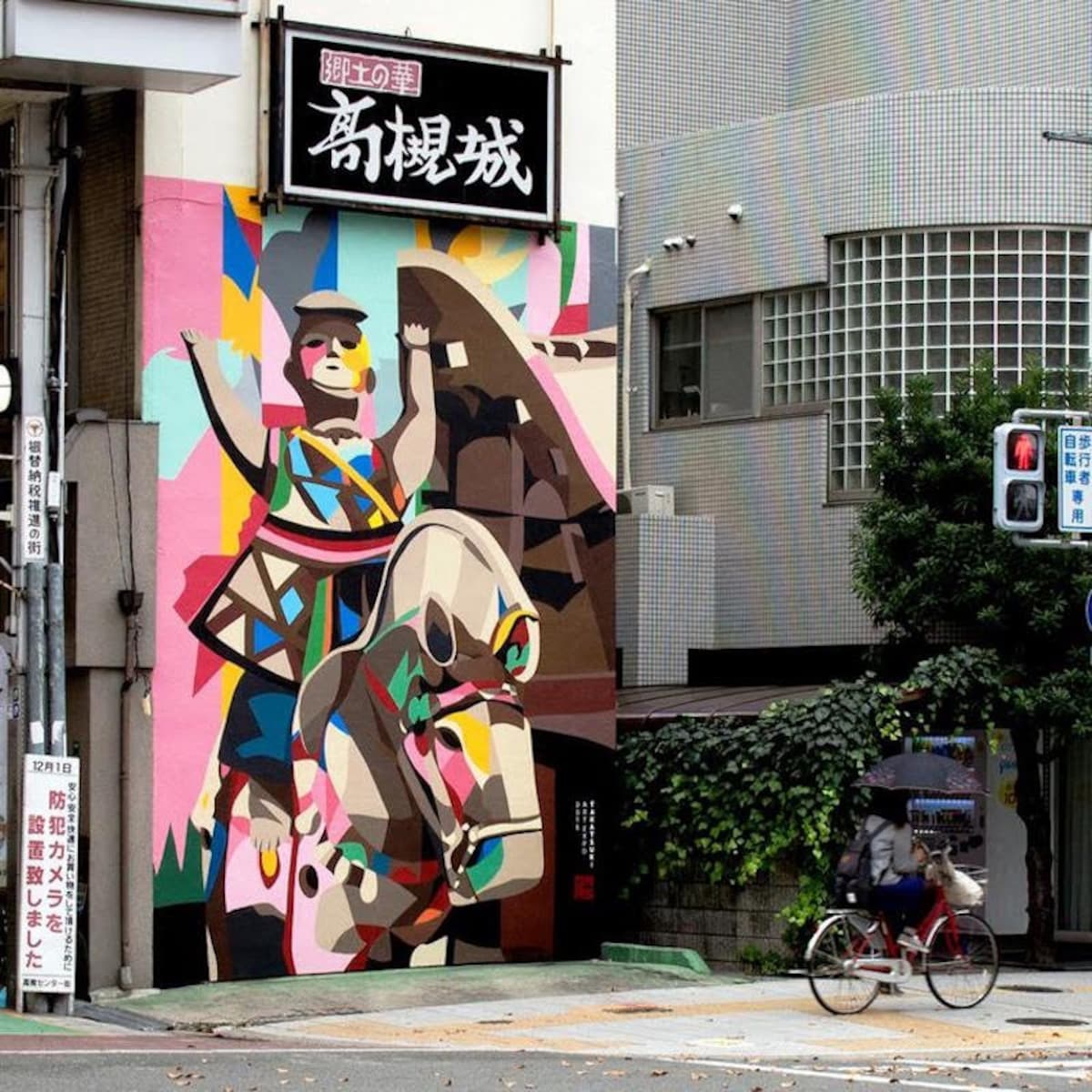 In Takatsuki City, Osaka, a mural recently popped up depicting a vibrant Haniwa doll, a horse and a traditional home, located at the entrance of Takatsuki Center-gai.

The mural was created by Kobe-based street artist DAAS, and was commissioned by the Takatsuki Art Expo 2015. Haniwa are terra-cotta clay figures that were made for ritual use and buried with the deceased as funerary objects during the Kofun Period (third to sixth centuries AD). A large number of them were unearthed in Takatsuki, and this mural was designed to celebrate the area's history.

Check out more photos and find out where the artist gets his inspiration at Spoon & Tamago below!