Make Your Special Day Too Cute to Forget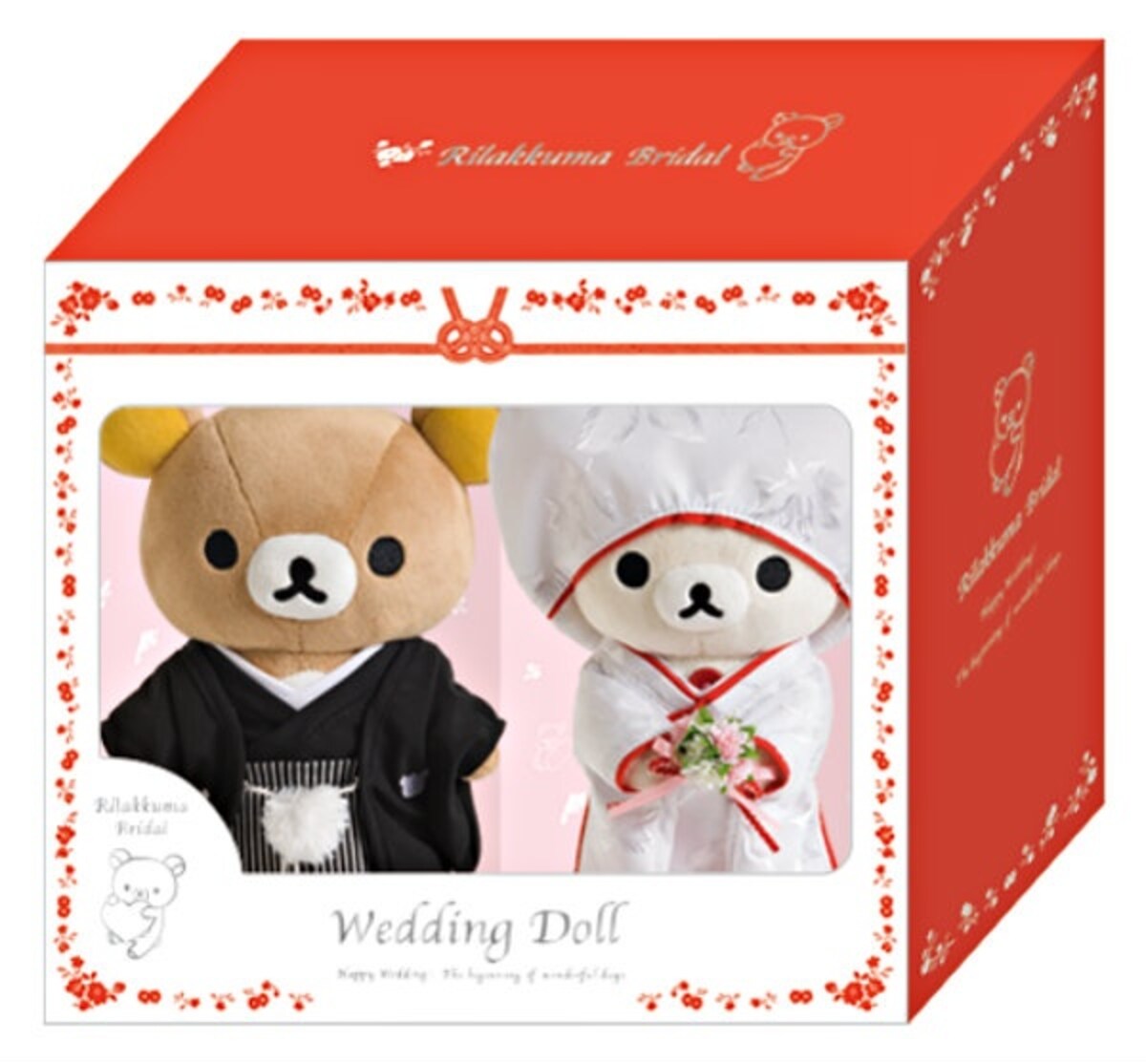 The new Rilakkuma and Korilakkuma dolls feature everyone's favorite lazy bears in a black hakama and white kimono similar to what a Japanese couple might wear on their wedding day. With these fluffy faces, we can't imagine there's anyone who won't be squealing with delight. This is by far the cutest pairing we've seen all day!

But there is one downside to these dolls: How do we decide which version we want?
待望の和装ウェルカムドールがリラックマストア他で4/9に発売!2016年のリラックマブライダルは和装ですよ。袴と白無垢で幸せな2人をお祝いします。※サンエックスネットショップは4/11 https://t.co/Jov6VHhLO8 pic.twitter.com/lx8treSm6d

— リラックマごゆるりサイト【公式】 (@rilakkuma_gyr) April 6, 2016
Do you want Rilakkuma as the bride or the groom?

Honestly, it's not an easy question, is it? Both versions are absolutely adorable! If you really can't decide, we suppose you could always get both, though your wallet might not appreciate the gaping hole that would leave in it. One set costs ¥7,800 (about US$72.00) not including tax. You can buy either set at Rilakkuma stores across Japan starting April 11, 2016, or via the San-X Net Shop (Rilakkuma as the groom/Rilakkuma as the bride). Please note that the online store does not offer overseas shipping, so you'll need to use a reshipping service if you don't have a shipping address in Japan.