Secluded Luxury on Okinawa's Main Island
Okinawa may be described as the "Hawaii of Japan," but it definitely stands on its own as a popular vacation destination for people all around the world. There are numerous hotels and resorts where you can kick up your feet and enjoy a relaxing vacation, but Chillma, which opened in 2012, has to be one of the best we've seen yet.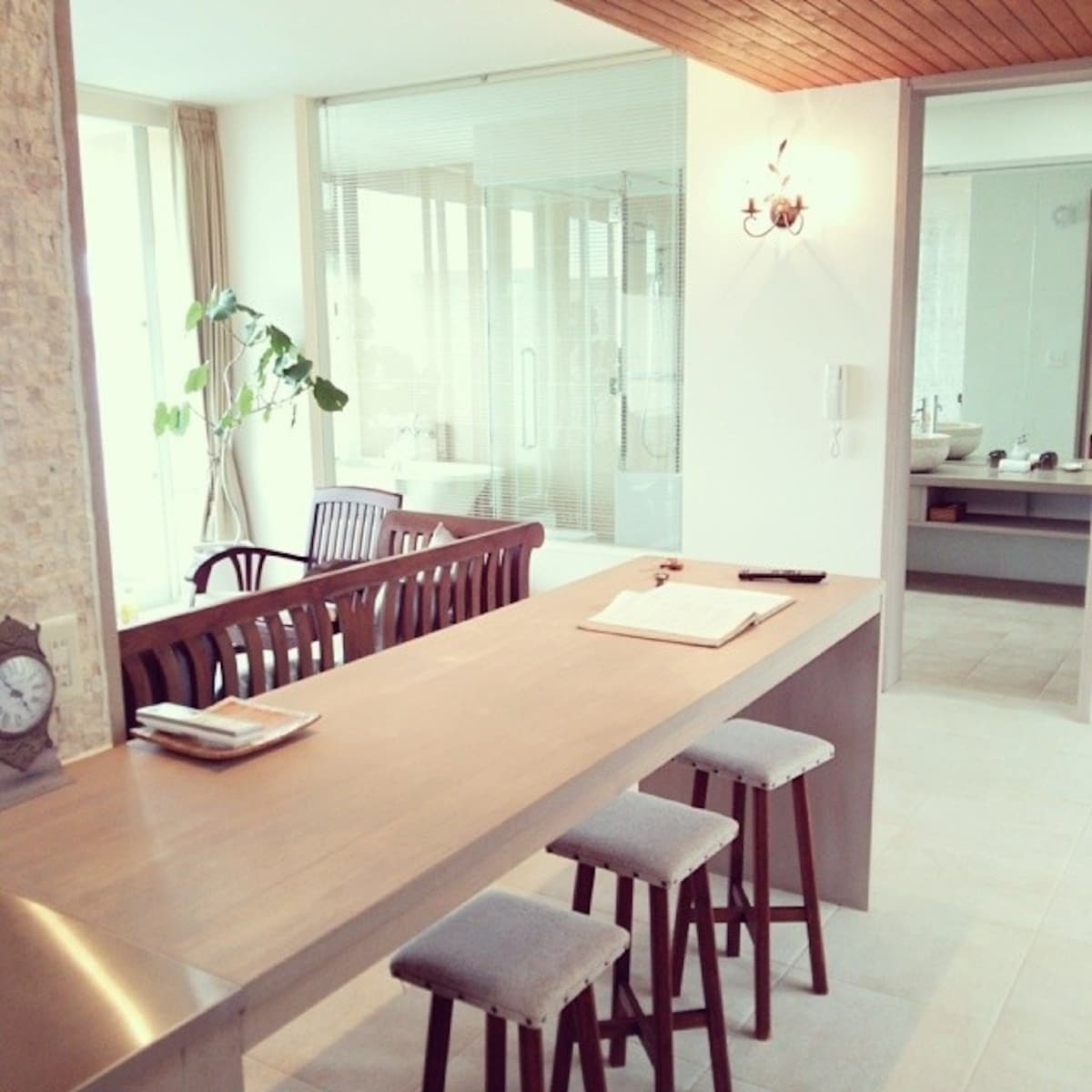 Located on top of a grassy knoll in the northeastern part of the main island of Okinawa, you'll instantly recognize one of the draws to the three villas: privacy. Chillma is part of a small village that sits away from the hustle and bustle of any large cities or towns, making it an ideal place for a romantic getaway or even just a spot for the family to relax. The exteriors of the villas are designed with Southern European architecture in mind, while the interiors are spacious, modern, and comfortable. There are plenty of amenities, so as long as you bring groceries, you never have to leave.
Peeking out any of the ocean-side windows reveals a view of the gorgeous infinity pool that connects perfectly with the horizon of the sea. Relax on a pool chair right outside your villa or take a walk down the path to a private, white-sand beach. On the beach you can enjoy snorkeling with the numerous colorful fish during the day and gazing at the expansive starry sky at night.