Animated Film Recreates the Beauty of Tokyo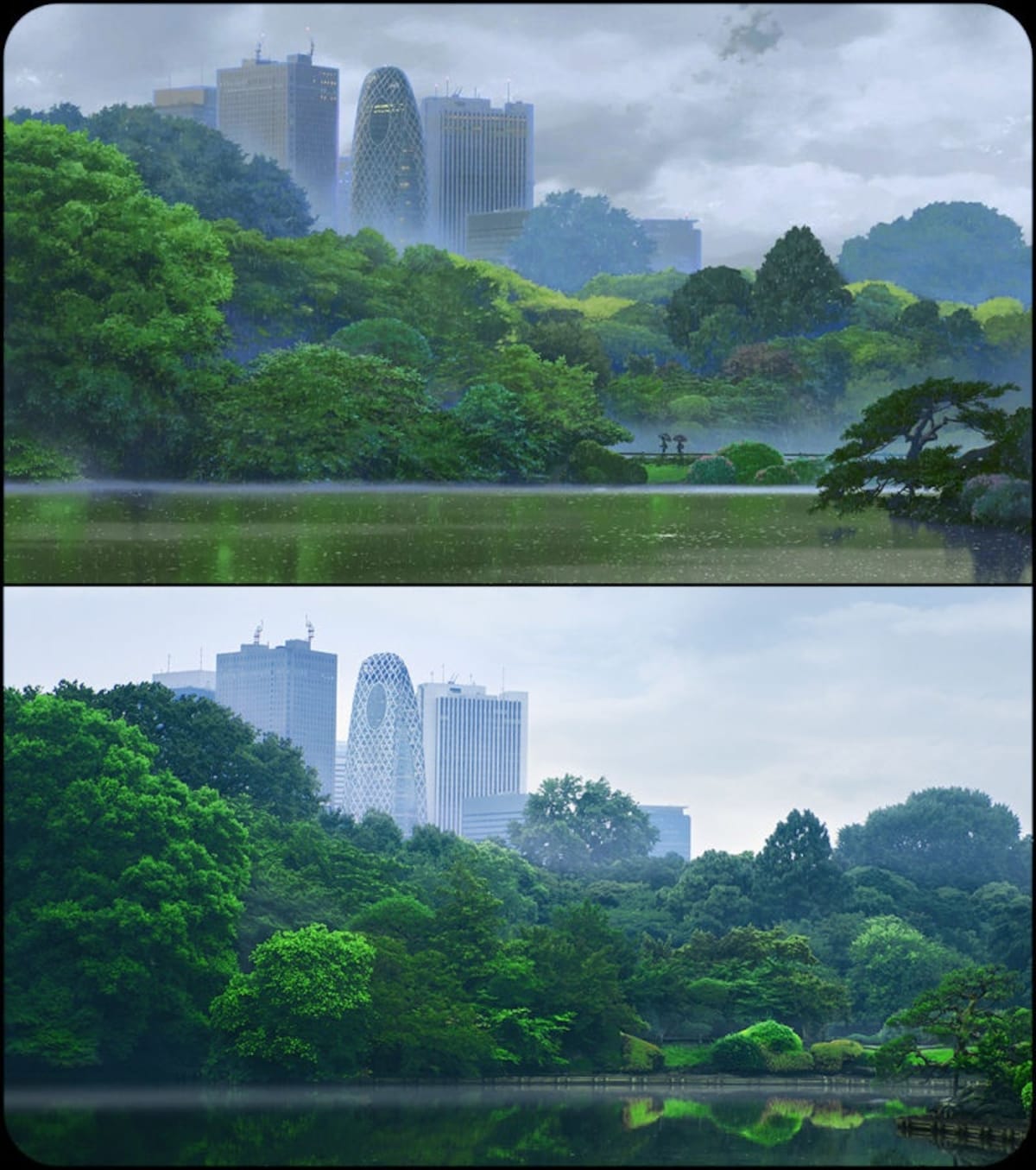 The Garden of Words is a luscious animated film made in 2013 by Makoto Shinkai. Though much of the story's set in Tokyo's Shinjuku Gyoen National Garden, there are also scenes which take place in other parks in Tokyo—all beautifully portrayed throughout the film. What's also stunning is the attention to detail that Shinkai has recreating his picturesque version of Tokyo. But the film's accuracy wasn't fully appreciated until a series of stills from the film were compared to actual photographs (as seen above).

Be sure to visit Spoon & Tamago to see the stunning comparison photographs in addition to more information about the film!