The Ultimate Group Tent
The great outdoors with friends and family can build a real sense of fun and comradery when you all pile into a tent come nightfall. However, once it's time to turn out the light and get some sleep, there can be such a thing as too much closeness. Which is why one Japanese outdoor goods company has developed a rather uniquely designed tent.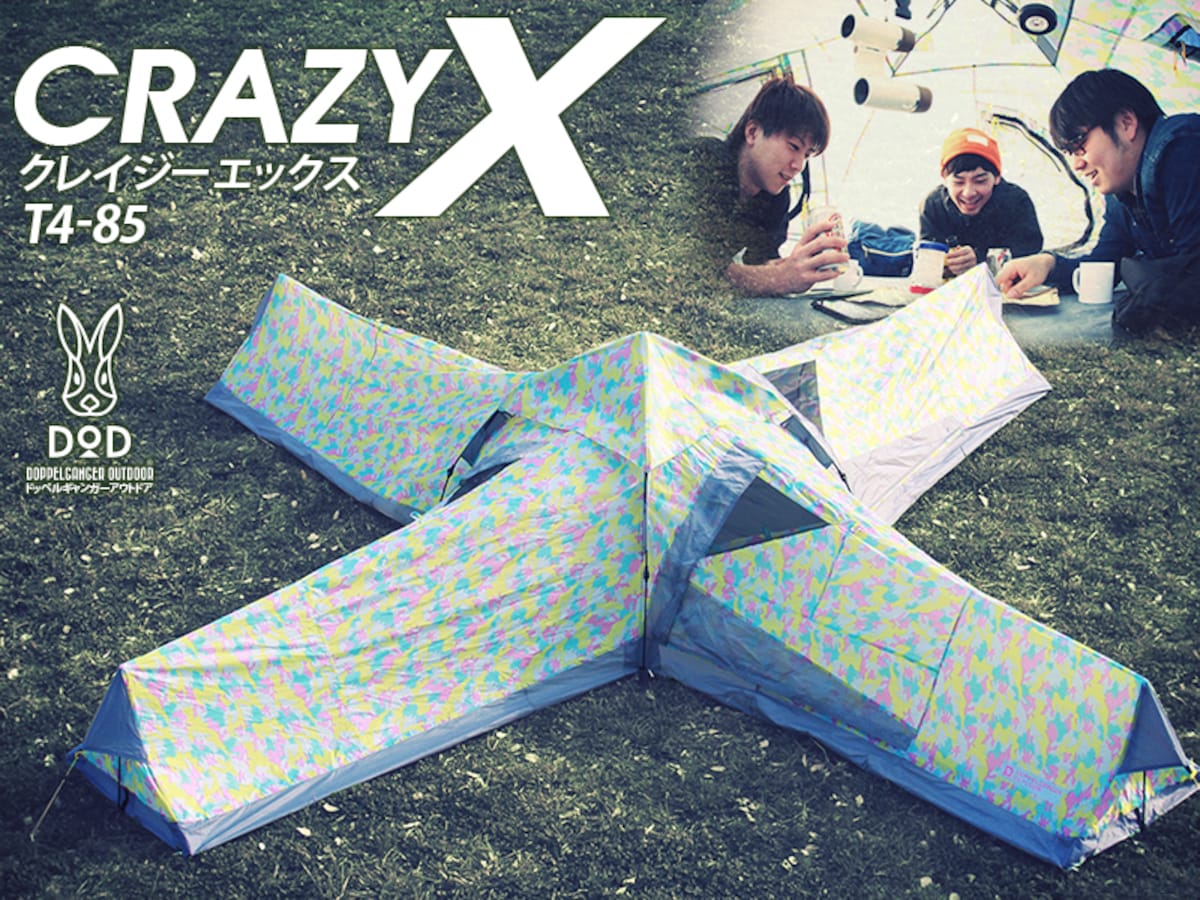 Doppelganger Outdoor calls it the Crazy X. And while the first half of the tent's name is debatable, it definitely deserves the second. The plus-shaped tent has four sleeping areas that are all connected at the center, allowing occupants to slumber without fear of rolling over or kicking one another in their sleep.
Each sleeping area has its own entrance/exit. So if you need to get up in the middle of the night to use the restroom, or howl at the moon, you can do so without waking anyone else up—as long as you howl quietly, of course.
You might be thinking that you could achieve many of the same benefits just by using four small tents, but the core of the Crazy X concept lies literally at its core, which Doppelganger Outdoor calls the "meeting space." This connected common area offers a bit more headroom, allowing you and your friends to chat, plan your hiking route for the next day or figure out whose fish that got away would have been the biggest.
The roof flap can also be peeled back for increased ventilation.
Despite the tent's unique form, Doppelganger Outdoor insists it's easy to set up, even for people who aren't seasoned outdoorsmen. If the above photo has you thinking the Crazy X's construction is similar to an umbrella's, you're right, and all you have to do to raise the central roof is pull a single cord.
After that, just extend the sleeping compartments and hammer in their pegs to tie the structure down.
As an added bonus, the Crazy X looks pretty cool lit up from inside.