This Lobster Gundam Rocks!
Going way out of the box—under the sea, even—Niconico user Nurezokin's brother used the discarded remains of a boiled lobster and crafted his own MSN-04 Sazabi, as piloted by Char Aznable in Mobile Suit Gundam: Char's Counterattack.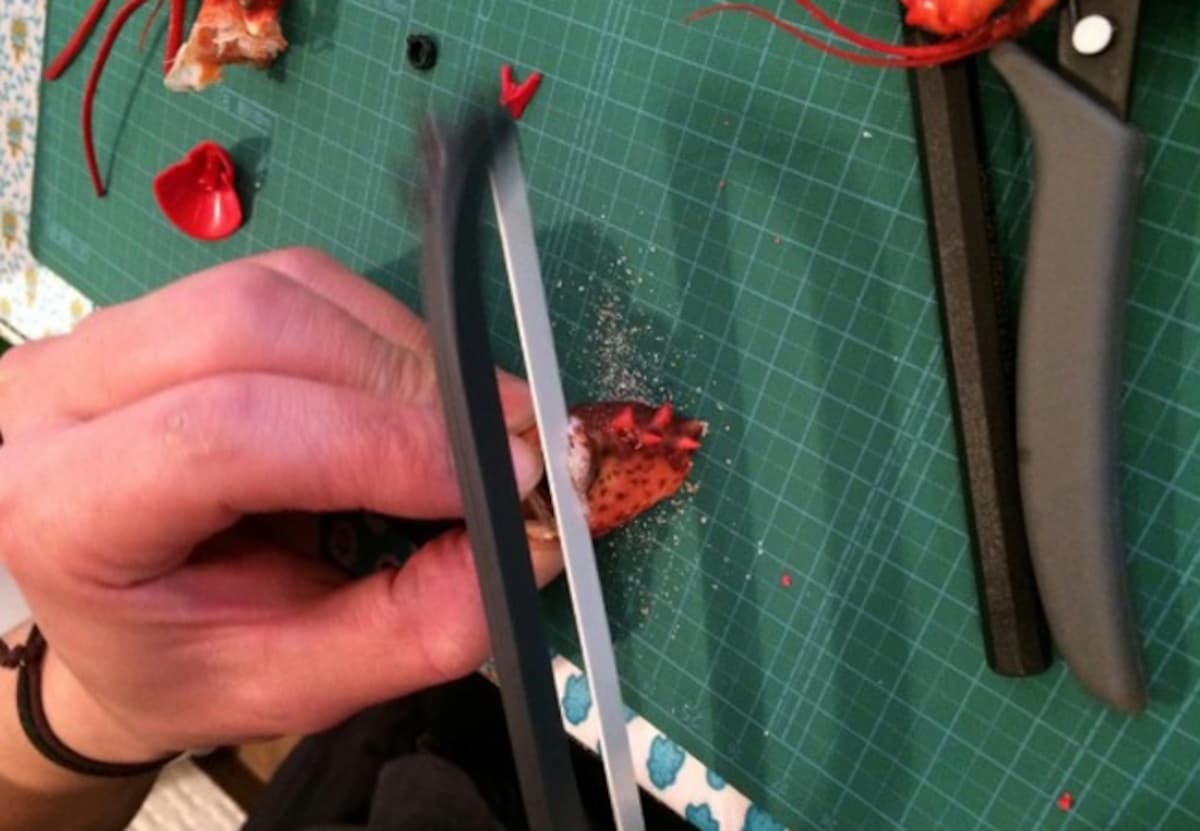 At this point in the Mobile Suit Gundam-model-making scene, the bar is set pretty high, meaning up-and-coming artists have to think pretty far outside the box. And that's just what this crafty fan did. Using a plastic Sazabi model for comparison, he carefully trims around the edges of the shell fragments to make compatible shapes.
The boiling gave the shell a bright red hue, in keeping with the Sazabi's color scheme.
Some parts came more naturally ready than others.
As he went, he used wire to hold the pieces together and some clay to fill in the spaces.
Although it wasn't shown, we have to assume the Minovsky Ultracompact Fusion Reactor was built and installed in this fashion as well. Nevertheless, when all was said and done, it was time to reveal the finished suit.