Samurai Slice Up Street Litter
Every weekend you'll see wave after wave of young people flowing across Shibuya's world-famous Scramble Intersection and into the street called Center Gai, which serves as the hub of the area's many entertainment options. Popular as it is, it's also one of the few places in Tokyo where you can always expect to see some litter on the ground.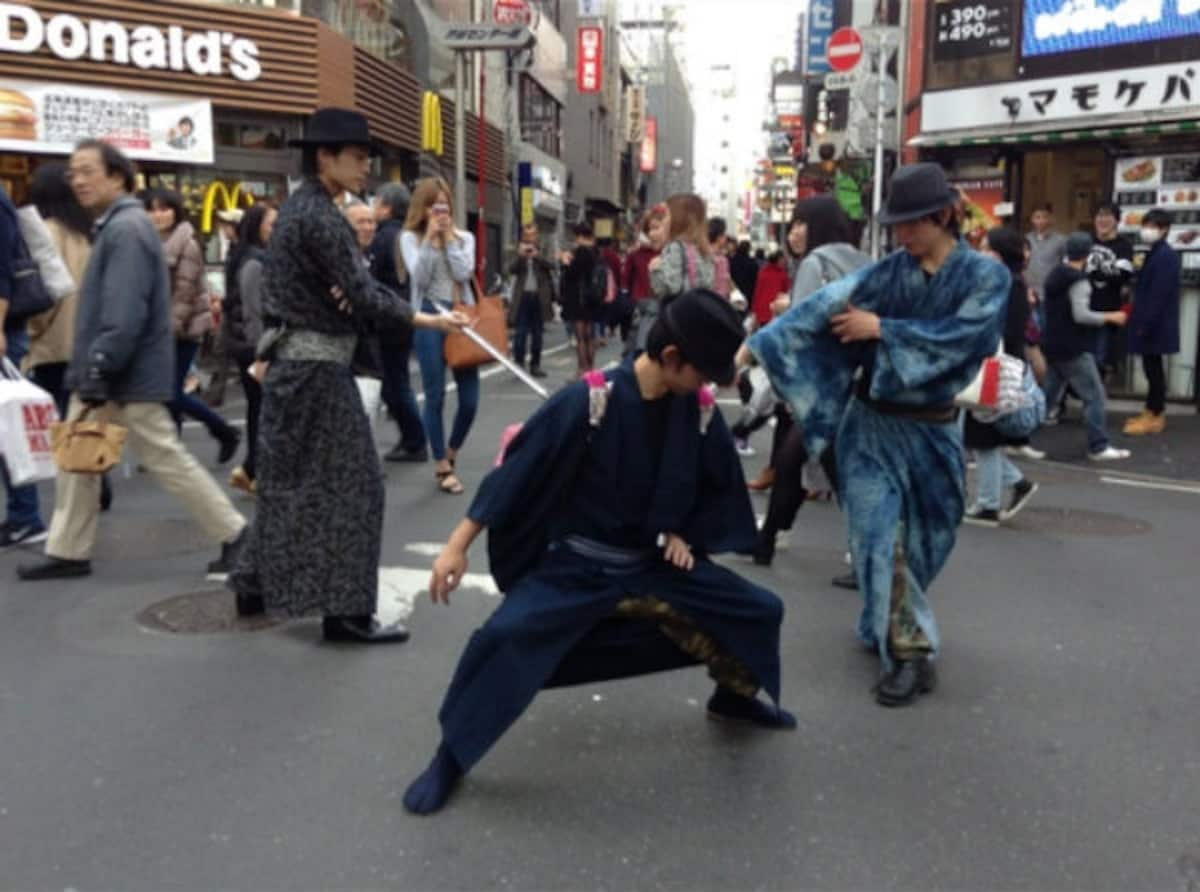 So one Sunday in early March 2016, a group of young samurai took it upon themselves to address the problem.

The team of kimono-clad heroes stood tall as they patrolled Center Gai, and wherever they spotted trash, they stopped, drew their tongs with a katana-inspired flourish, and got to cleaning, all while loudly wondering "What lout would do such a thing?"
While samurai were traditionally men, the group included at least one dashing young woman, who can be seen dressed in red above.