An Art-Inspired Approach to Bridal Services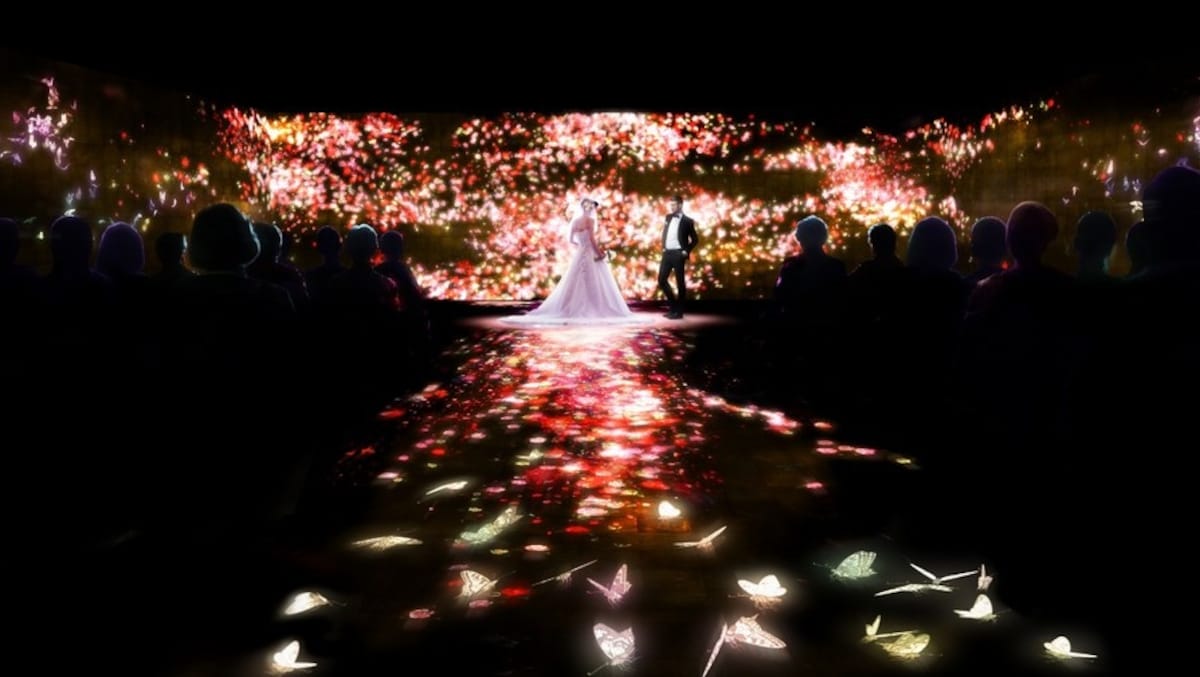 Flowers are so passé. TeamLab's new collaboration with the Chinzanso Hotel in Tokyo offers a wedding plan that comes with a fully immersive digital installation.

As the title of the work "Camellia and Butterflies for Eternity" suggests, the installation includes an opening ceremony of hundreds of butterflies fluttering through the space to welcome the bride and groom. An illuminated walkway and an impressive display of blossoming flowers during the ring exchange are also part of the program.

It's sure to make for a memorable ceremony! Be sure to visit Spoon & Tamago at the link below for more information on how you can book this service for your own wedding!