All Aboard Tokyo's Love Train!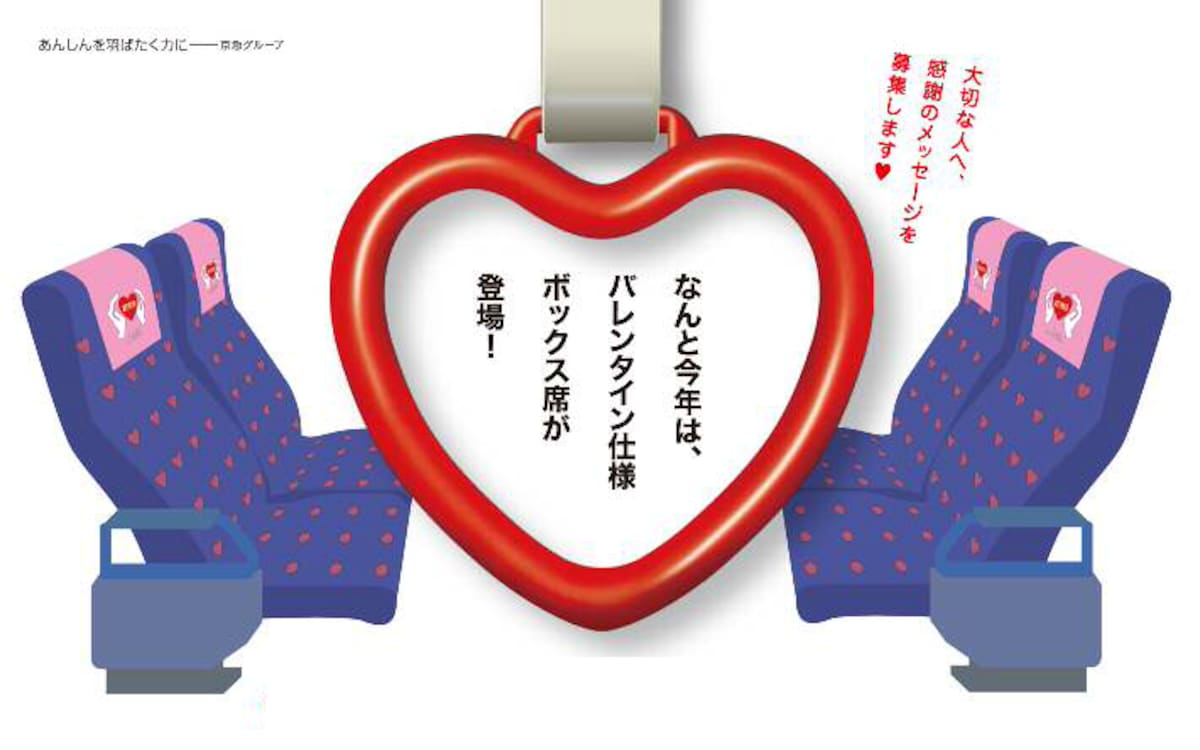 Somewhat more dramatic are the special seats that can be found on the Love Train. At the corners of the cars you'll find box seats, and one set on the train will be decorated with a heart motif until March 14, which is known as White Day in Japan, and is the day on which men give gifts in return to the women who gave them chocolate on Valentine's Day.
The majority of trains running in and around Tokyo have straight bench seating, and this cozy seating arrangement is no doubt inviting for couples who're riding the rails together. However, Keikyu hasn't made it entirely clear who the special seats are meant to be for, as they're not explicitly reserved for existing couples or lonely singles looking for a date.

As a matter of fact, Keikyu isn't even aiming to stir feelings of romantic love specifically, as the Love Train website encourages those who sit in the special seats to consider the gratitude they feel toward friends and family members. The company is also asking passengers to put those emotions into written words and submit them as part of a contest to win gift certificates, travel vouchers and heart strap-shaped chocolate (pictured above). Although much to our disappointment, they might be sold out of the chocolate hearts since they announced they only had 50 left on February 10...