5 Must-Try Ramen Shops in Kyoto
Ramen, though adapted from Chinese recipes, is one of Japan's most famous noodle dishes, and Kyoto is just as steeped in it as any other part of the country. So if you ever find yourself in the old capital and a craving for ramen strikes—or even if it doesn't—here are five spots to seek out some of the city's best. You'll thank us later.
5. Tenkaippin Honten (Ichijoji)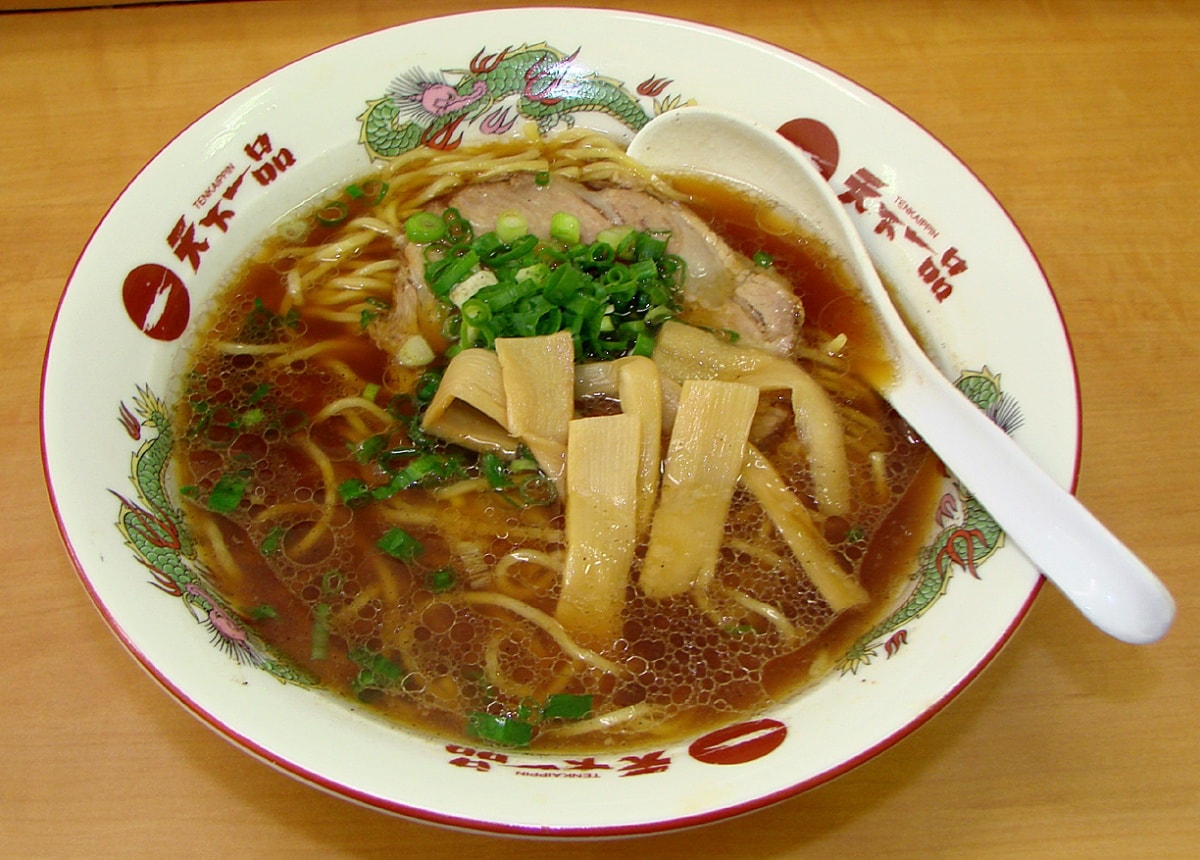 Tenkaippin is the only place in Kyoto where you can find thick and hearty kotteri-style ramen. Tenkaippin has locations all over Japan, but the Kyoto branch is the honten, or main shop. Customers affectionately call it "Ten'ichi"—the number one ("ichi") of the chain. If you're a fan of chicken bone-based ramen broth, this is the spot for you.
4. Kyoto Takabashi Honke Daiichi Asahi (Kyoto Station)
Open from 5 a.m. until 2 a.m., this ramen shop just a few minutes' walk from Kyoto station is popular with the late-night and very early morning crowds. The lighter assari-style shoyu broth recipe is unchanged from when the shop opened years ago, delighting customers with a taste of ramen nostalgia.

Address: 845 HigashishioKoji mukaihatacho, Shimogyo-ku, Kyoto
3. Shinpuku Saikan Main Shop (Kyoto Station)
Located next to Daiichi Asahi (#4 in this list), Shinpuku Saikan is another of the famous noodle Kyoto Station-area noodle shops, its original recipe attracting locals and tourists alike.

The flavor of Shinpuku's chuka soba ("Chinese soba," another Japanese term for ramen) is somewhat stronger than its neighbor's. Yet unlike other local ramen places, Shinpuku has been serving up its bowls of "black" ramen since 1938, leading some to claim this place as the forebear of Kyoto-style ramen.
2. Chuka Soba Tonryu (Kitashirakawa)
Tonryu's ramen can be summed up in one word: luxurious. The soup is creamy and salty, flavored with a unique broth of vegetables and simmered pork and chicken bones, elevated with table toppings of Chinese garlic chives and spicy togarashi peppers.

The Tonryu brand has three locations in Kyoto, but we recommend the honten on Shirakawa-dori, just a 10-minute walk from Ginkaku-ji, Kyoto's Silver Pavilion. Look for the iconic red curtain at the entrance.
1. Menya Inoichi (Kawaramachi)
Kyoto's cuisine is known for its simplicity and balance, and Inoichi is no exception. Inoichi uses dashi (simmered fish broth) as a base for its ramen. Customers choose to fashion their soup as "black" or "white" by adding dark or light soy sauce. Together the flavors create a delicate soup of satisfying umami.

Inoichi also offers chicken char siu (Cantonese-style BBQ, normally for pork) and wagyu beef ramen options if you want a heartier meal.