Ukiyo-e Inspired Cutely Gothic Charms
Utagawa Kuniyoshi is responsible for some of the most iconic ukiyo-e pieces ever created, and you've likely seen his work even if you don't recognize his name. Even though he passed away over a 150 years ago, his art still resonates with contemporary audiences, perhaps due to its colorful and often whimsical nature.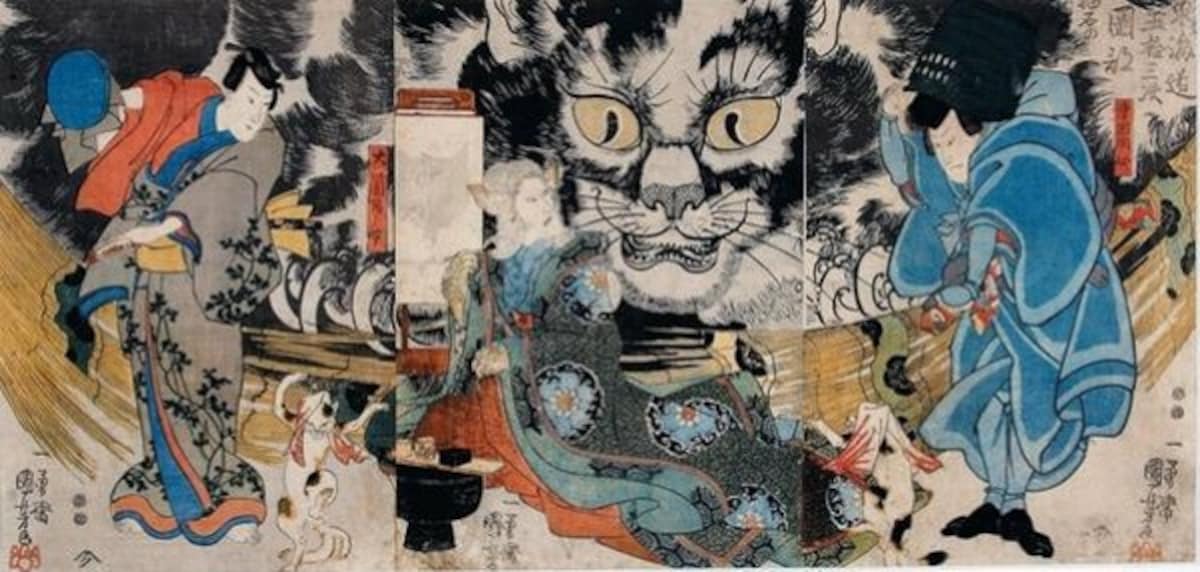 A prime example can be found in his An Imaginary Scene of the Origin of the Cat Stone at Okabe, from the "Fifty-three Stations of the Tokaido Road" pictured above. This particular ukiyo-e print is currently owned by the Museum of Fine Arts Boston, but will be on exhibit in Japan from March 19 to June 5, 2016 at the Bunkamura Museum of Art in Shibuya along with select pieces from Utagawa Kunisada, who was one of Kuniyoshi's contemporaries and another ukiyo-e master.
And where there's a special exhibit, you are also sure to find limited-edition items like these three charms that are designed to look like a dancing cat from the print above, a skull (made of cats, see below) and a skull engraved on a geta sandal!
Another of Kuniyoshi's famous works is his depiction of Nozarashi Gosuke, one of Japan's "Robin Hoods." Two of the miniature figures above are based on this print as well. Can you find them? Here's a hint: look at the thing hanging off his sword, and then take a close look at the pattern on his shoulder.