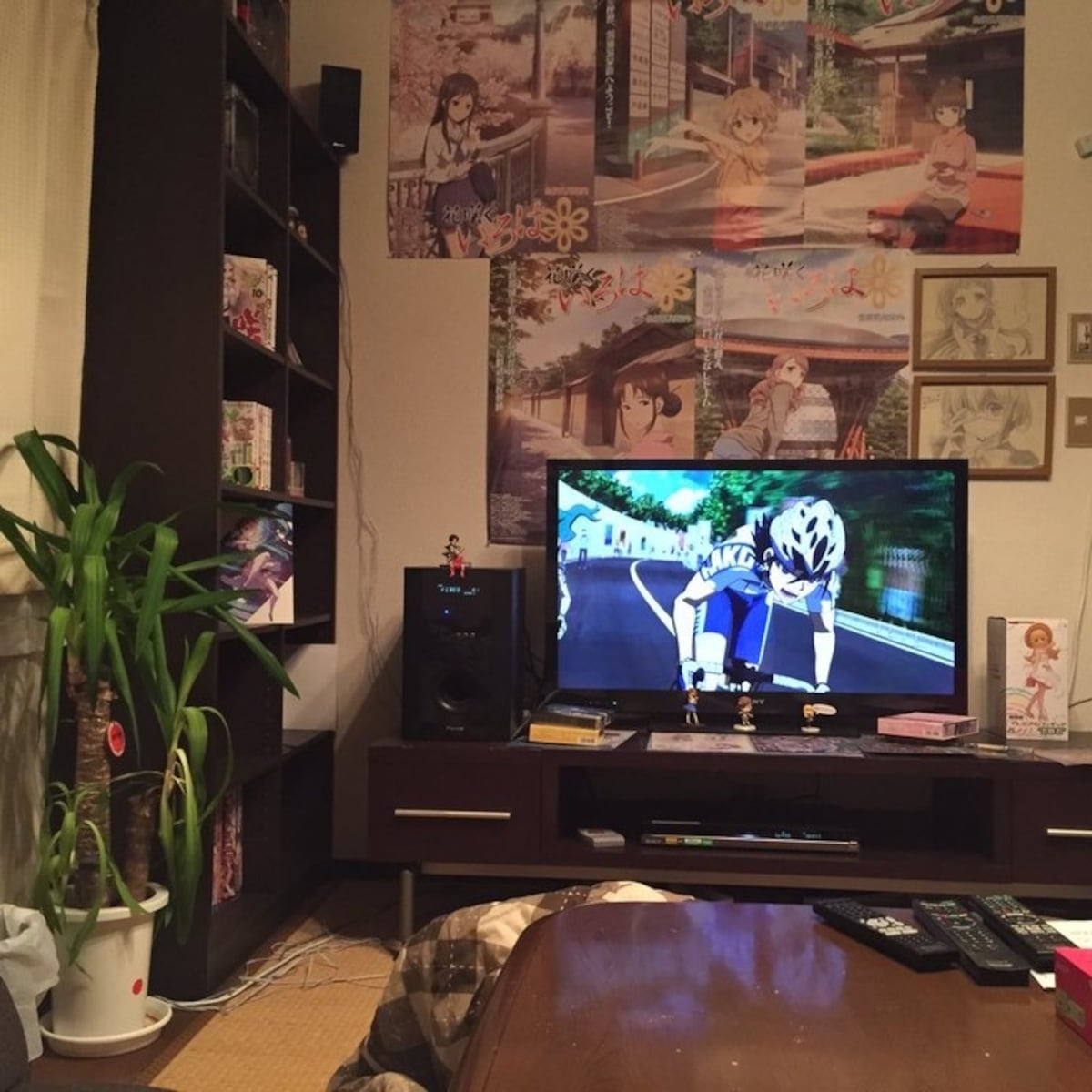 Located in Adachi and Setagaya Wards, respectively, Kisuishou Rokucho and Hermitage Chitose Funabashi—collectively referred to as the Ani x Share housing network—are both currently looking for new tenants. The boarding houses (or "share houses," as they're called in Japan) have private bedrooms, but the bathrooms, kitchens and living rooms are shared. A fondness for anime is a prerequisite for moving in, which means you can expect the common-area TV to almost always be showing something Japanese animation-related.
You'll also find plenty of anime touches around the house.
The shopping list whiteboard as well as the bathroom and shower room chalkboards are dotted with cute anime characters.
From the outside, though, there's nothing unusual about the building.
And since your bedroom is private, you can make it as otaku-like—or not—as you please.
You might imagine mealtime in a house full of anime fans to be nothing more than everyone locked away in their individual rooms while slurping instant ramen, but Ani x Share tenants also get together to cook and eat in the kitchen/dining area, often while having anime-viewing parties.
Many residents are also budding artists with interests in illustration, animation production or cosplay, who regularly exchange tips to help one another with their creative endeavors.

The co-ed Hermitage Chitose Funabashi is a six-minute walk from Chitose Funabashi Station on the Odawara Line, putting it within 20 minutes of Tokyo urban centers Shinjuku and Shibuya, as well as the student-oriented neighborhood of Shimo-Kitazawa. Monthly rent ranges from ¥60,000 to ¥80,000 (approximately US$500 to $665) depending on room size, utilities included.