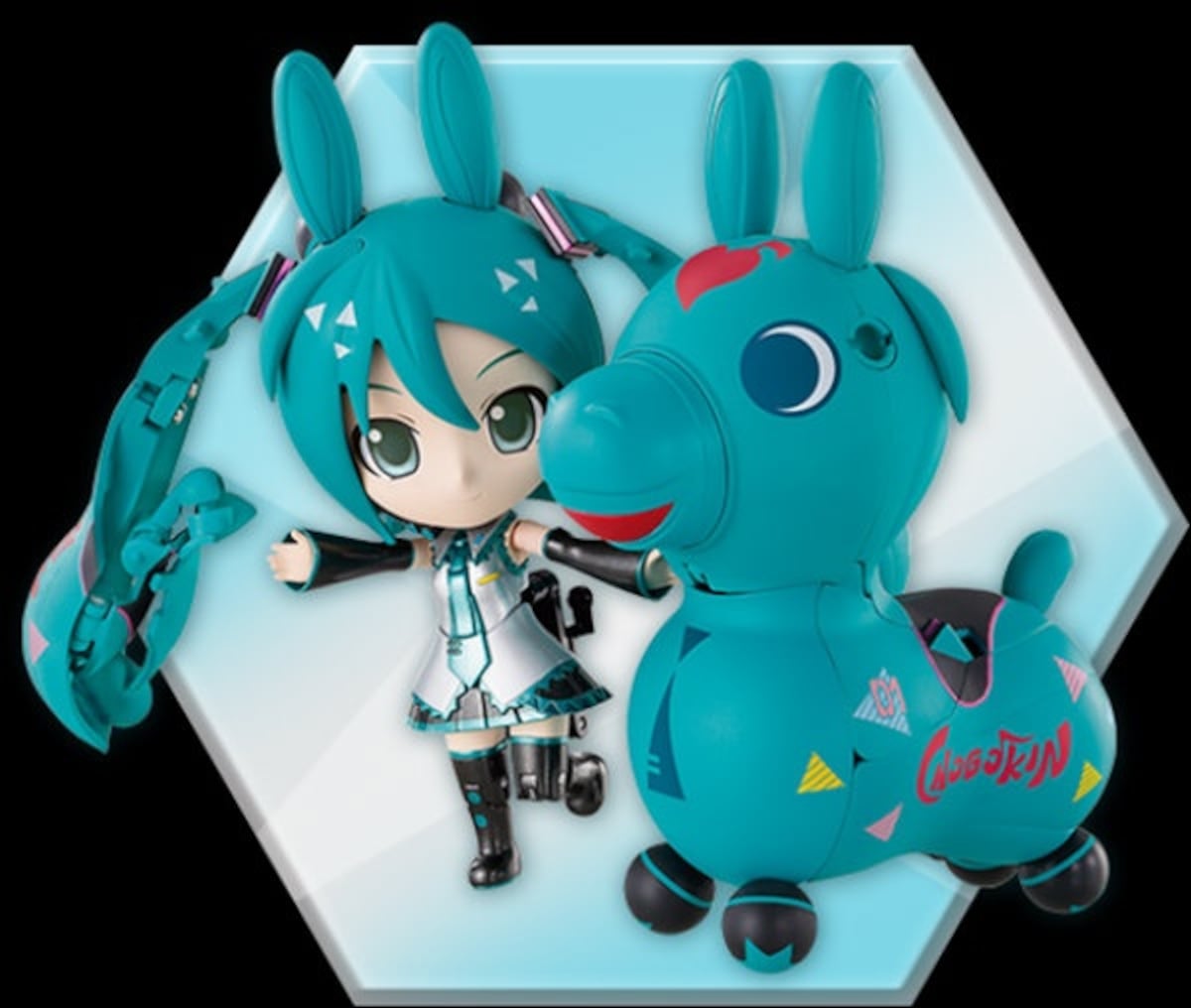 While the donkey-shaped, rideable toy Rody is a well-known curio in the West—occupying a not-insignificant percentage of homes with small children—the distinctive, rubbery plaything enjoys a different kind of cultural capital entirely in the toy's native Japan. Second, perhaps, to Hello Kitty, Rody is known for its liberal licensing, going in for tie-ins with other popular intellectual properties such as the Eagle Talon crew and certain holographic singers.
Thus, it seems, the Rody Hatsune Miku transformer was born.

Presented jointly by Bandai and Tamashii Nations, the Rody Hatsune Miku toy is manufactured under the "Cho-gokin" label of mega-high-quality toys. The toy line has a prestigious history dating as far back as the die-cast mecha toys of the early 1970s. Now, the line produces any number of toys based on more current IPs, like Yokai Watch.
Transforming Rody Hatsune Miku will set fans back a cool ¥7,344 (about US$65), meaning this one-of-a-kind tie-in is mostly intended for Hatsune Miku (or the odd adult Rody) super fans of the world. Little Hatsune even comes with a replaceable facial expression, an adorable tiny piano and even a handful of her signature leeks.