Hello Kitty Mini Cruisers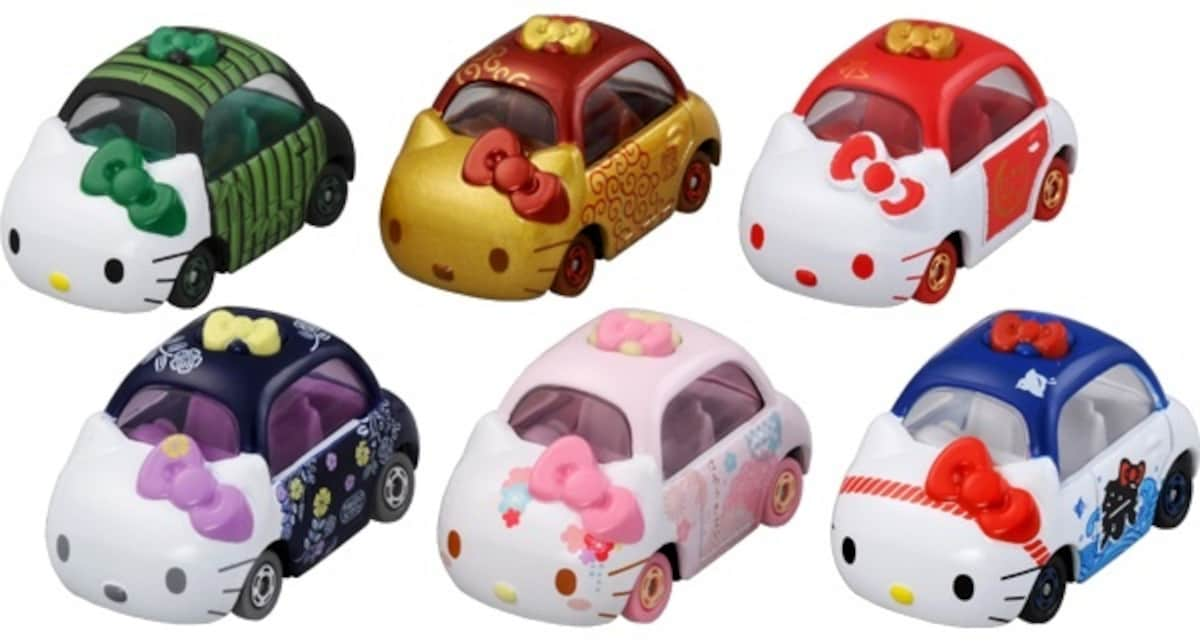 Six versions of the mini cars (pictured above) retail for ¥756 (about US$6.36) each or around ¥3,980 (about $33.50) for a full box set on Amazon Japan. The "Dream Tomika Hello Kitty Collection" is actually targeted at foreign tourists as souvenirs — and we have to admit we'd be pretty happy to put these on desk to remind us of travels in Japan!
The toy cars are colorful and cute—just as you'd expect from a Hello Kitty product—but we're not sure you'd want to play with them. It would be a shame if they got damaged! Take a look at the options and see which one you like best!