Make Your Mark with Sailor Moon Stamps!
In Japan, instead of a handwritten signature, it's customary to finalize legal documents by stamping your official seal onto paper. The seal itself, called a hanko or inkan in Japanese, is a short, plain tube with your name carved on one end. But, in the land of kawaii, there is nothing that can't be customized for maximum cuteness.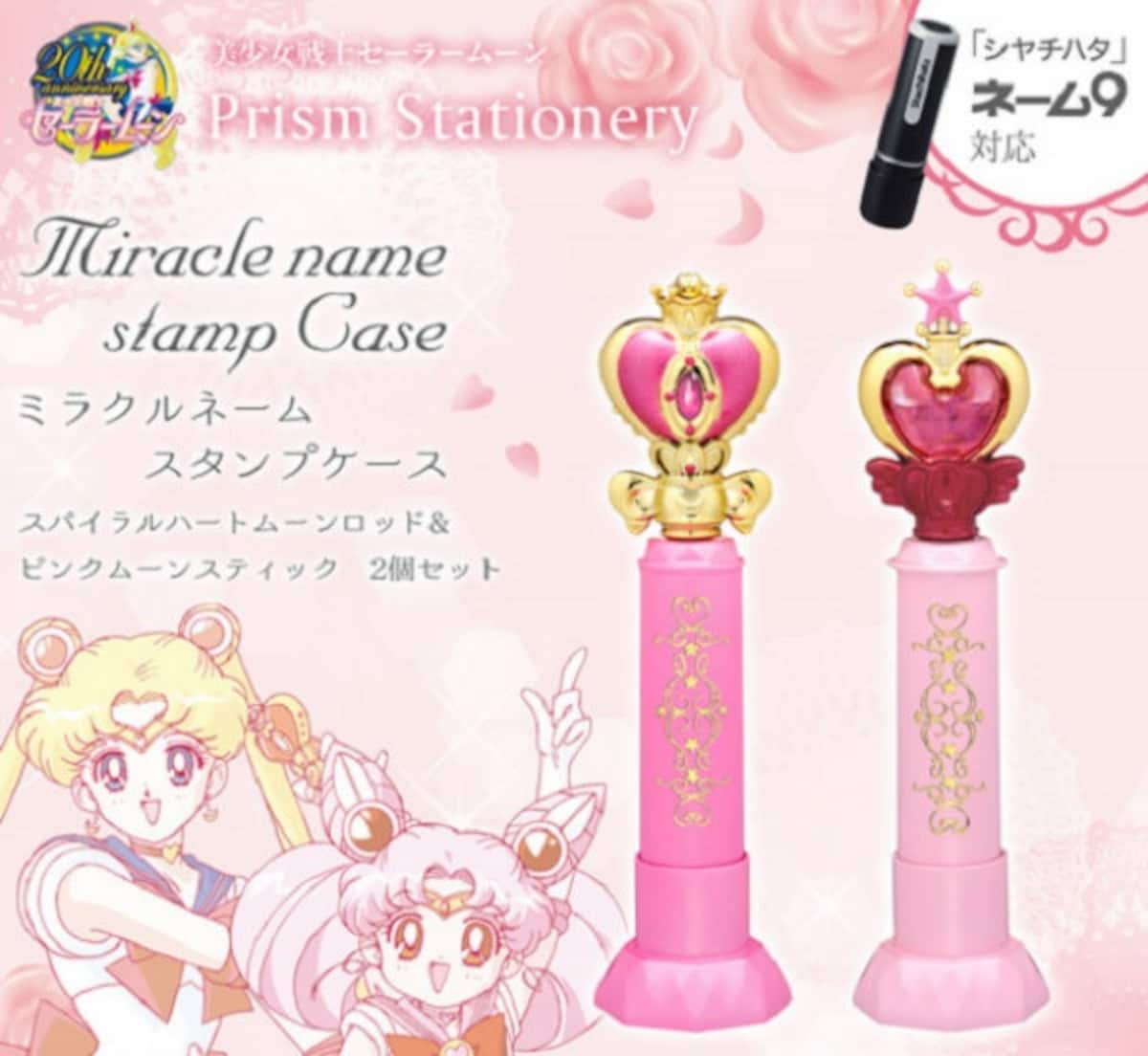 If you're looking for something that lends a little more graceful elegance to your legal proceedings, anime merchandiser Bandai is here to save the day with two new Sailor Moon hanko holders.
Officially called the Miracle Name Stamp Case, the set consists of two 12-centimeter (4.7-inch) long holders, one modeled after Sailor Moon's Spiral Heart Moon Rod from the anime's Sailor Moon S arc, and the other based on the Pink Moon Stick wielded by the titular heroine's daughter, Sailor Chibi Usa.
The holders are designed to work with manufacturer Shachihata's Name 9 hanko series. The top of the case attaches to the non-stamping end of the hanko, and the cap serves as a base so that the whole thing can stand upright.