Sweet Sakura-Inspired Sneakers
Hot on the heels of rival Adidas' Asian-inspired collaboration with singer Rita Ora, shoemaker Nike has launched its own line of sneakers with Japanese styling cues. Whereas Adidas went with a grab bag of Japanese imagery, Nike has instead decided to focus on possibly the country's most enchanting visual icon: the cherry blossom.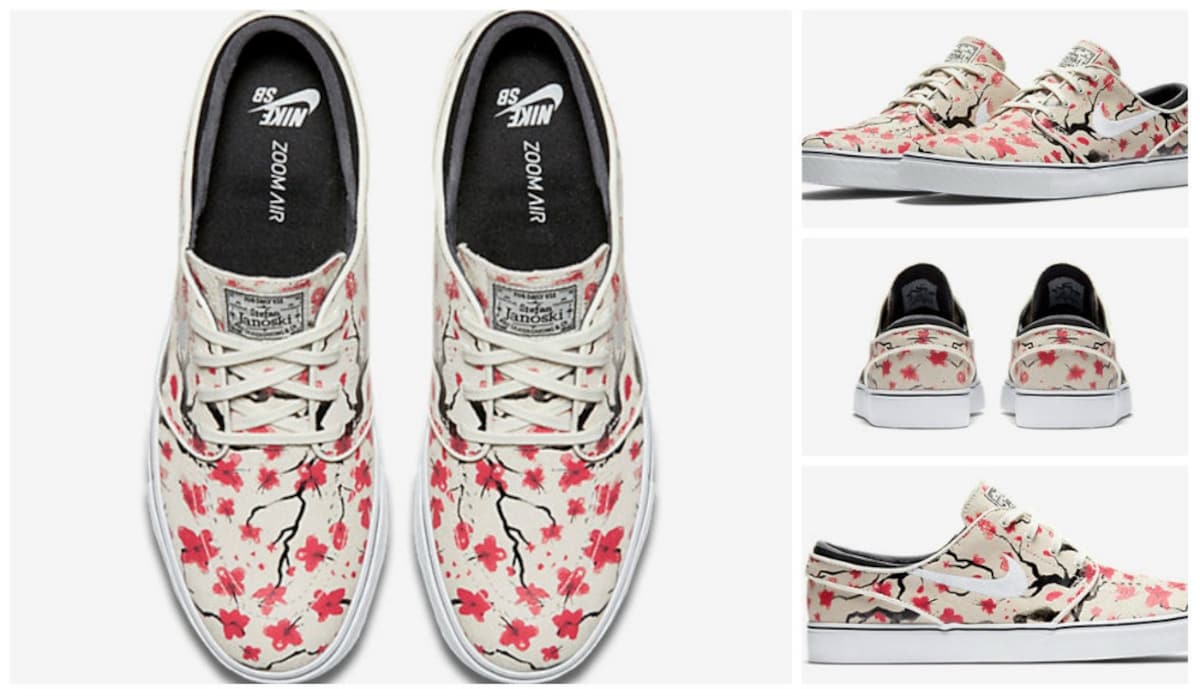 The flowers are drawn in a style reminiscent of traditional suiboku-ga ink-wash painting. Orthodox suiboku-ga artwork is done strictly in gradients of black, but Nike bends the rules by rendering the blossoms in pink—although the white background still retains much of the art form's high-contrast look.

The sakura are blooming across three different Nike models, starting with the SB Air Zoom Stefan Janoski Elite skateboarding shoes seen above, which are priced at US$110.
However, if you're looking for something with a more substantial-looking design, there's also the Stefan Janoski Max Premium for US$10 more.