This Is One 'Cool' Sake Glass!
Lovers of Japanese sake, more accurately called nihonshu in Japanese (the umbrella term "sake" actually refers to any alcoholic beverage), no doubt have their own favorite way of drinking the rice wine—served hot or cold and in a variety of drinking vessels—but one traditional version is getting an upgrade.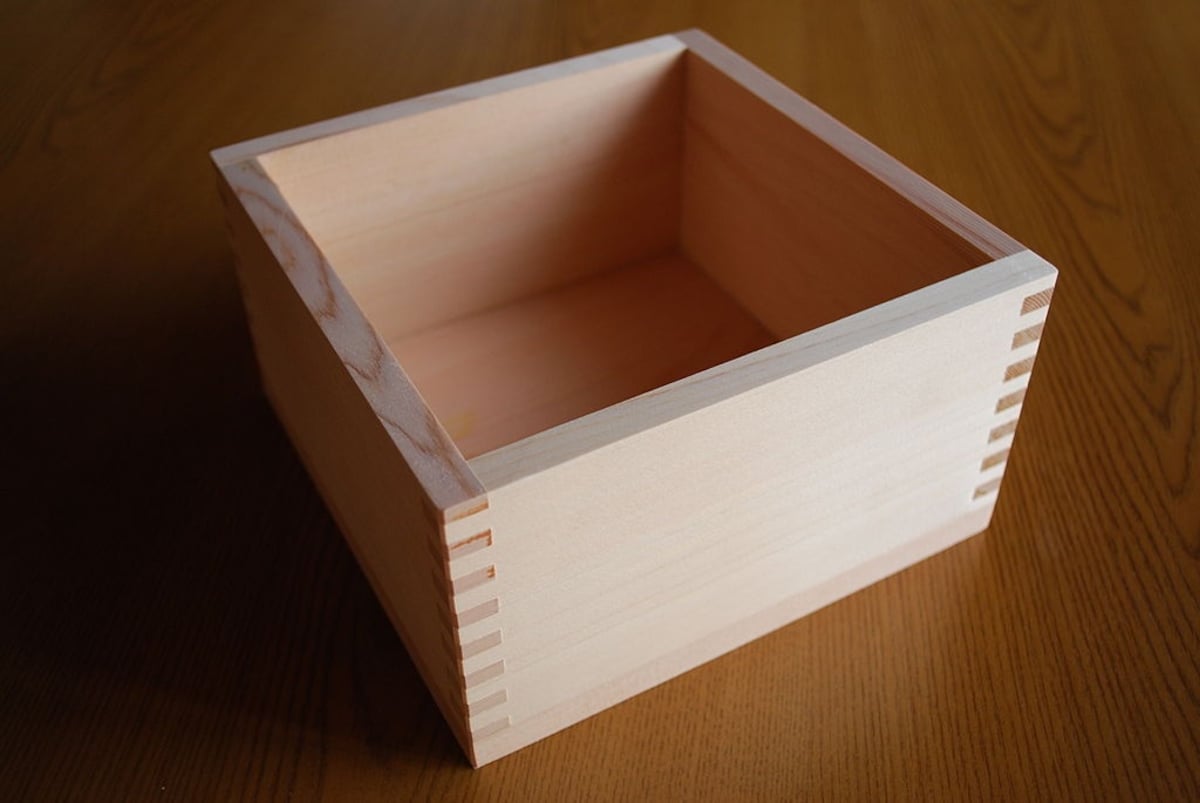 The traditional nihonshu cup, masu, is easily recognizable by its typically wooden, boxlike design.
However, we're excited to announce the arrival of a distinctively modern masu made of glass and designed to simultaneously look like ice and the grainy surface of wood. Affectionately dubbed "Hiyamasu" (a combination of hiya, meaning cold, and masu), this vessel holds 140 milliliters (4.7 fl oz) of your favorite sake in dimensions of 69 (length) by 69 (width) by 43 (height) millimeters (2.7 x 2.7 x 1.7 in).
Just as its name and appearance suggest, the Hiyamasu is a perfect way to enjoy a cup of chilled sake, either with ice cubes or by placing another sake cup inside and letting it overflow. The glass will keep your drink chilled at a perfect 5°C (41°F) as you enjoy some leisurely time chatting with friends.