Adorable Onsen Litter Box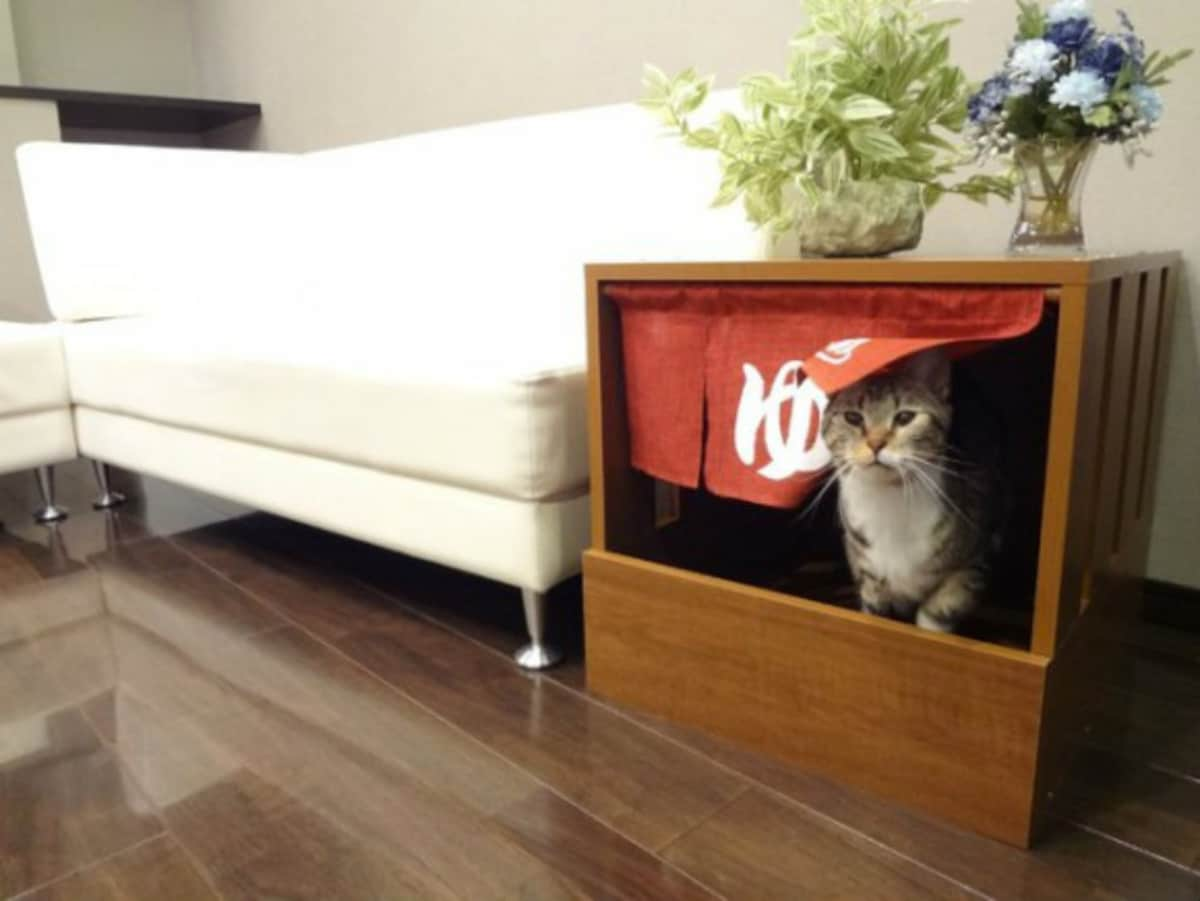 Even in the comfort of their own homes, kitties need their own space to do their business. No self-respecting cat would want the eyes of their human on them while they're trying to go.

So it's no wonder this clever new idea is getting a lot of attention in Japan. It's the cat onsen, which houses your pet's kitty litter box and comes complete with a cute spa-style noren curtain to provide some much-needed privacy. Once your cat finishes using the kitty litter "sand bath" inside, they'll emerge looking as fresh as a daisy!

Shota Enomoto and Daichi Goto, the designers of the cat onsen, plan to revolutionize the atmosphere of the feline toilet by making kittens appear as though they're stepping in and out of a revitalizing onsen hot spring.

Currently appearing on Japanese crowd-funding site Makuake, as of this writing their design project has reached ¥317,000 (US$2,640.88) of its ¥500,000 ($4,165.55) goal.