Harry Potter Gets a Cute Anime Makeover!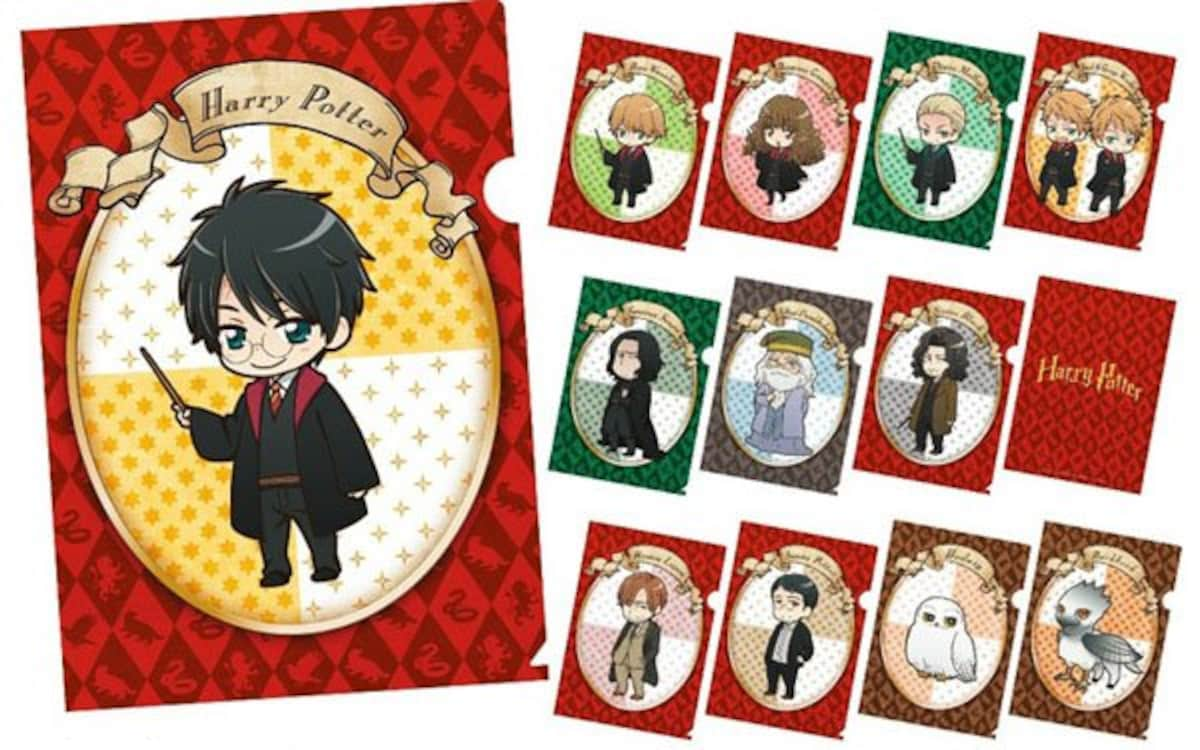 With its storylines dealing with studying, exams and club activities, the trappings of the Harry Potter books and movies aren't all that different from an anime set in a special school for magically gifted students, one of the more popular recurring settings in Japanese animation. And driving home just how easy it is to imagine Harry and his cohorts as anime characters, there's a recently launched line of Japan-exclusive anime-style Harry Potter merchandise.
This isn't dojinshi (self-published) artwork that someone's selling at Comiket while the franchise's rights holders turn a blind eye, either. The products are officially licensed by Warner Bros., marking the first time the company has granted permission for super-deformed versions of its movie characters to be produced in Japan.

The first pieces of merchandise to go on sale will be 12 plastic files featuring the anime-fied cast, with character art gracing the front and the Harry Potter logo, plus the seals of Hogwarts' student houses, on the back.
The cards of course feature: leading man Harry...
... the happy couple Hermione and Ron (spoilers?)...