3-D Doraemon Paper Cup Manga
Japanese Twitter user Shinrashinge (@shin___geki) has created a cute manga featuring our favorite characters from the popular series Doraemon. Only it involves a twist—or several twists, really—as it's made from three paper cups that form the moving parts.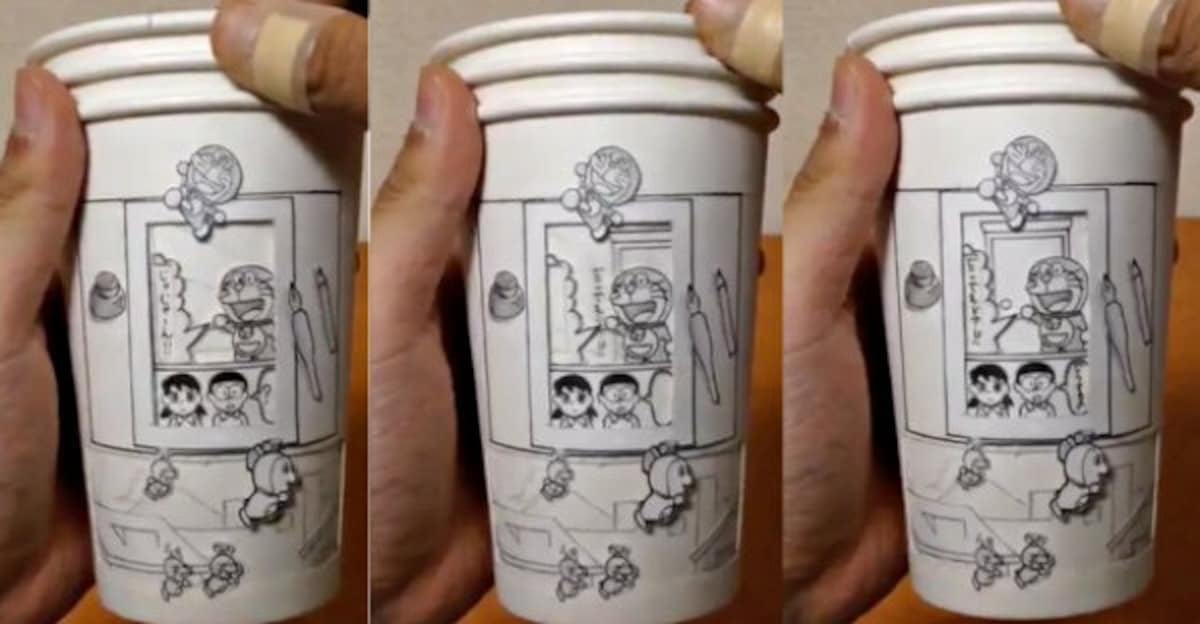 Using cut-outs, the cups provide three layers of art to work with, meaning character dialogue can change in the one scene. The layers also help bring details to the foreground and blend one scene with the next, creating an ever-changing visual, just like a short anime.