Who in Marvel or DC Can Defeat Saitama?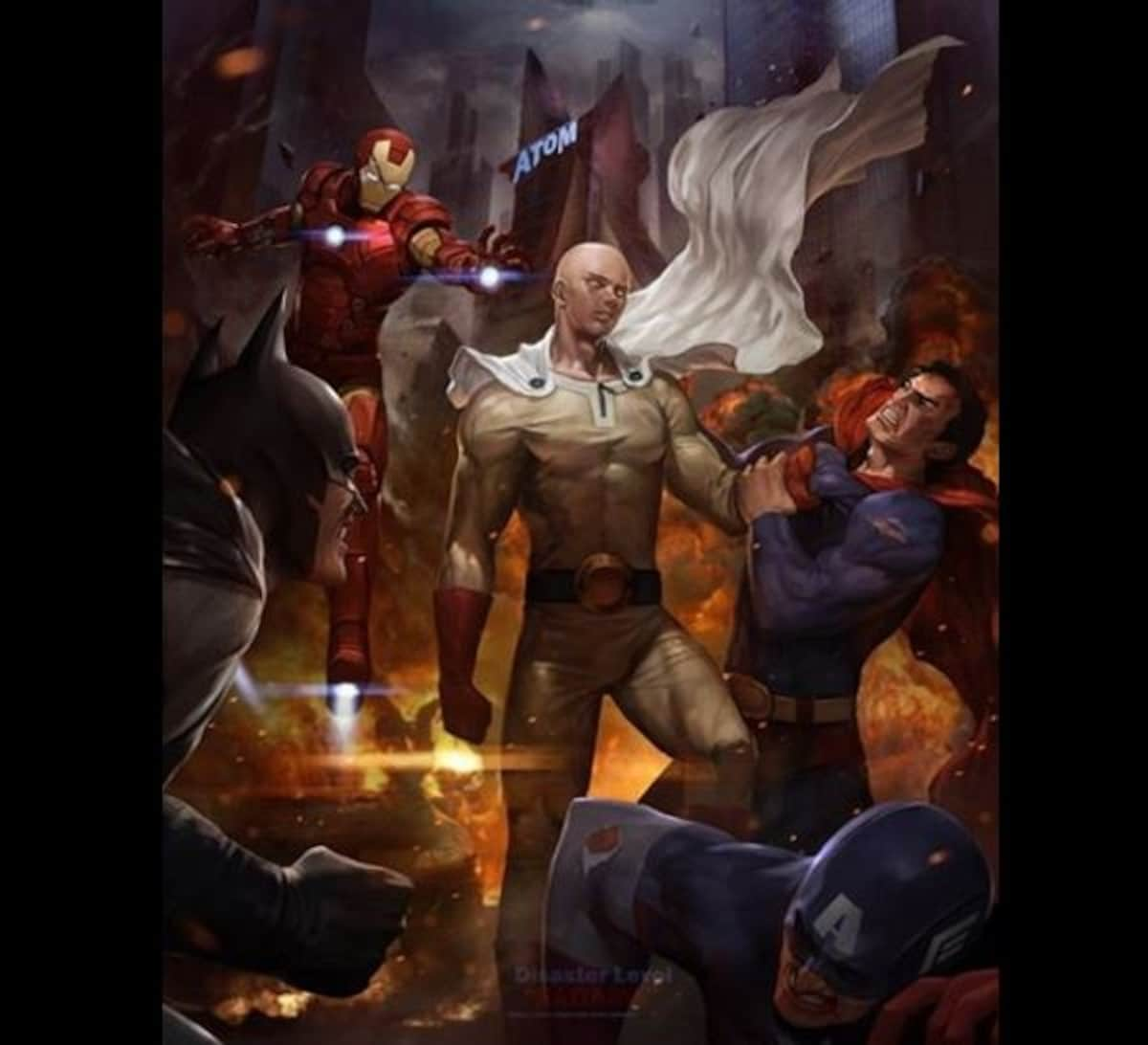 South Korean freelance artist Lee Woo-chul brings those very characters into his first piece of art for 2016. He presents an interesting question, since we just don't know how strong Saitama, the hero from the web comic One-Punch Man, actually is. Lee's fantastic artistic style really makes all those big-time comic book characters look good on the same page, though.

Lee seems to be insinuating that Saitama would be more than a match for these guys, as they all seem to be working together but are failing to overpower Caped Baldy. Superman and Captain America usually let their brawn do the talking, but the brilliant minds of Batman and Iron Man (plus their billions of dollars) can't seem to figure out the key to defeating One-Punch Man, either.
Perhaps the Totally Awesome Hulk should get his fists to do the talking, but he's in South Korea dealing with his own problems.