Will 'When Marnie Was There' Win an Oscar?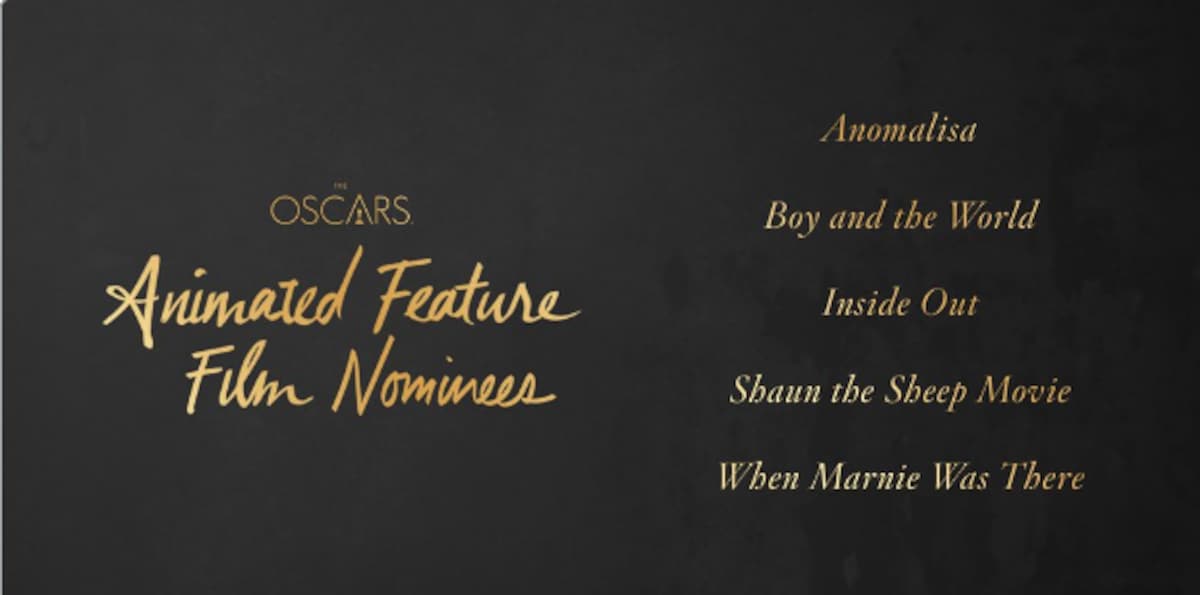 Anime didn't develop a major presence in the American mainstream until the late 1990s, so enduring classics such as Laputa: Castle in the Sky, Kiki's Delivery Service and Whisper of the Heart never saw theatrical releases in the U.S. And while My Neighbor Totoro and Princess Mononoke did make it to American theaters, their limited releases failed to generate the sort of attention required for a legitimate Oscar campaign. Moreover, it wasn't until 2001 that the category of Best Animated Feature was established, sparing animation from having to fight an uphill battle against live-action films for the title of Best Picture.

Given how much retroactive praise Ghibli's films have garnered from critics, some of whom saw them decades after their original Japanese premieres, there's a good chance that Japan's most prestigious anime house would have taken home a few more golden statues if the American film industry had woken up to the artistic merits of anime, and animation in general, just a little more quickly.
As it stands, though, Studio Ghibli has claimed only a single Oscar: Spirited Away's 2002 win for Best Animated Feature. Ghibli subsequently picked up three more nominations in the category, for Howl's Moving Castle, The Wind Rises and The Tale of the Princess Kaguya, but the films lost out to Wallace and Gromit: The Curse of the Were-Rabbit, Frozen and Big Hero 6, respectively.

Ghibli has since all but shut down as a full-fledged movie-maker, but there's still one last chance for the studio to take home another Oscar. Although it opened in Japanese theaters way back in 2014, When Marnie Was There, Ghibli's most recent film, didn't make its way to the U.S. until 2015. As such, director Hiromasa Yonebayashi's adaptation of British author Joan G. Robinson's novel of the same title is eligible for the 2015 Academy Awards (which will be awarded in 2016).
So how are Marnie's chances of winning? Well, it's a hand-drawn, 2-D animated film, which puts it at a bit of a disadvantage against the high-tech CG of fellow nominee Inside Out (which also boasts a sea of glowing reviews and the Pixar pedigree). Marnie also doesn't have the non-traditional movie-making appeal that Anomalisa or the Shaun the Sheep Movie, two more of its rivals for Best Animated Feature, get from their stop-motion visuals. And as polished as Ghibi's onscreen art is, it doesn't shout "This is art!" quite so clearly as the abstract line work of Boy and the World, the final 2015 nominee.