Astro Boy Meets the Rinpa School of Painting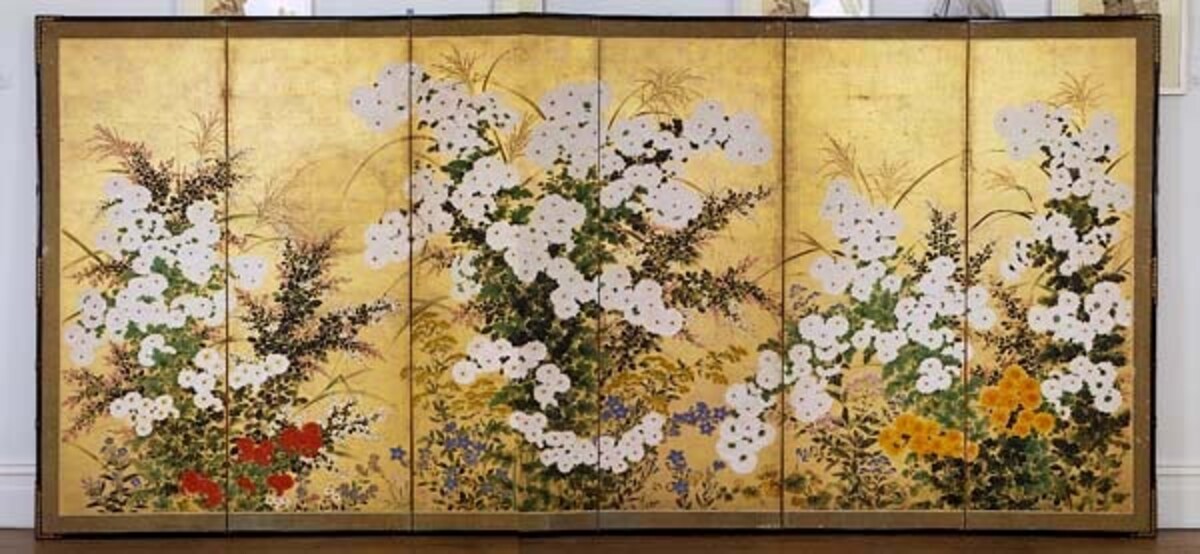 If you're interested in traditional Japanese art, you may be familiar with the Rinpa school of painting, which has a history that can be traced all the way back to the 17th century. It so happens that 2016 marks the 400th anniversary since one of the school's founders, Hon'ami Koetsu, established an artistic community (geijutsu-mura) in the Takagamine area of Kyoto, and an exciting commemorative event titled the "Rinpa x Anime Homage Exhibit" is now going on in the very same city of Kyoto, courtesy of brilliant artwork produced by the anime/comic merchandise retailer Chara-Ani.

The school's art style is known for its bold design compositions, use of silver and gold leaf in the background, and repeated use of recognizable patterns. Animals and people from folktales as well as natural scenes including flowers and trees are often depicted, like the above Spring Landscape painting.
What's attracting particular attention in this "Rinpa x Anime Homage Exhibit" are the works featuring the long-loved characters created by the manga master Osamu Tezuka himself!

The glittering gold and silver, along with the texture of Japanese paper, have turned Tezuka's characters into breathtaking, timeless works of art—like Tezuka's phoenix (Hi no Tori), a perfect subject for Rinpa-style art, depicted in brilliant gold.
Who would have thought that futuristic Astro Boy (Tetsuwan Atom) would look so impressive in a traditional Japanese-style painting?
The father and son lion duo from Kimba the White Lion (Jungle Taitei) looks full of life in this piece.