4 Soothing Onsen Day Trips from Tokyo
Kanagawa Prefecture, Tokyo's southern neighbor, abounds with beautiful vistas and natural hot springs. While these Kanagawa onsen and their surrounds are certainly worth an overnight stay, each works equally well as a day trip from Tokyo. Just be sure to check each one's tattoo rules before you go to avoid ending up in an awkward situation!
4. Hakone Yuryo (Hakone)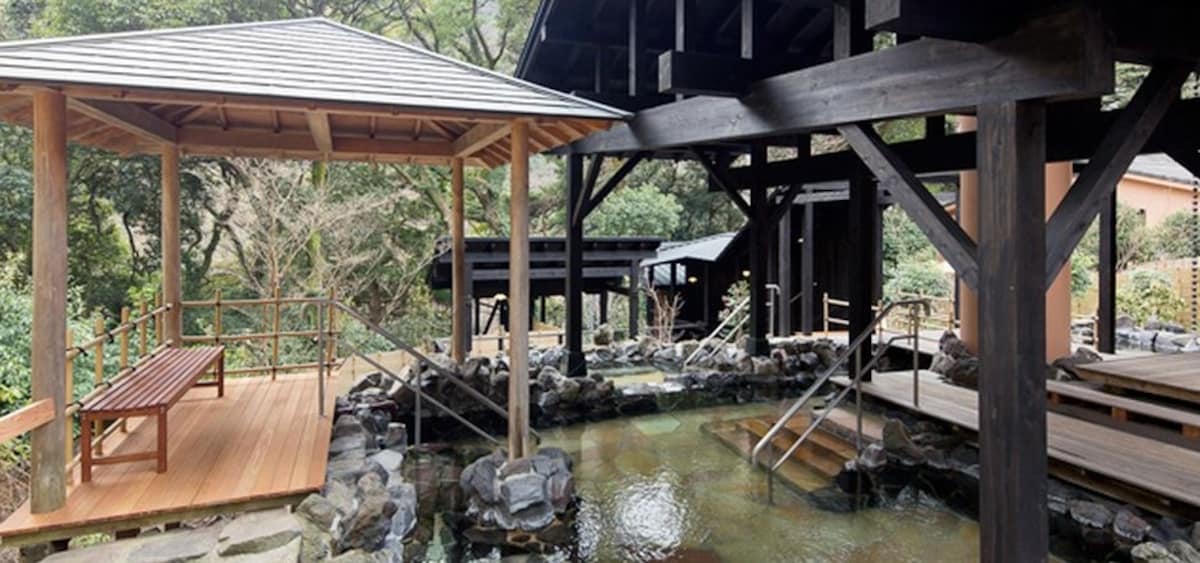 The town of Hakone is an overwhelmingly popular sightseeing spot in Kanagawa's southwestern mountains, an area known for its onsen and stunning vistas of Mount Fuji. Hakone Yuryo has indoor baths, open-air baths, pottery baths, aromatic saunas and a smattering of private rooms with their own baths available to rent by the hour. Visitors are also invited to enjoy soft-serve ice cream, relax with a massage or stroll through the traditionally styled interior courtyard.
3. Enoshima Island Spa (Fujisawa)
Enoshima is a small island just off the Shonan coast in Fujisawa city, and there's one location that's got the island's upscale spa treatments covered. Enoshima Island Spa pumps hot water 1,500 meters (4,920 ft) from beneath the sea for use in its various onsen. The spa also offers massage and skin care packages, and its restaurant boasts impressive seaside views of Mount Fuji. While the spa doesn't have overnight accommodations, its website provides recommendations for nearby ryokan (traditional Japanese inns) and hotels.
2. Hakone Kowakien Yunessun (Hakone)
Lest Hakone take itself too seriously, the area also has one of Japan's most creative onsen resorts: Hakone Kowakien Yunessun. Billed as a "Hot Springs Amusement Park," the resort has 25 themed water attractions. But what brings most people to Yunessun are the onsen infused with various beverages. Jet lagged? Soak in the coffee spa. Feeling Zen? Take a dip in the green tea pool. Time for a pick-me-up? Try the wine bath. And if you're wishing you had more than the usual modesty towel to cover up with, bring your swimsuit: some of the pools are co-ed, with bathing suits allowed.
1. Jinya Ryokan (Hadano)
Rich in history and natural beauty, Jinya Ryokan in the oft-overlooked city of Hadano has been welcoming travelers for centuries since its opening during the Kamakura Shogunate. The ryokan sits upon Tsurumaki Onsen, a spring said to have one of the world's highest concentrations of calcium, which Jinya claims can relieve rheumatism and neural pain. While the ryokan has several types of rooms to choose from for an overnight stay, Jinya also welcomes day-tripping visitors to reserve a washoku lunch, and its picturesque 3.3-hectare (8.2-acre) garden is open to all visitors.