5 Things to Do Around Asakusa
Asakusa town has an old, traditional feel, with the famous Kaminari-mon Gate and large red lantern. Around Asakusa areas are where there are shops that offer unusual and unique products that are different from what you might find at department stores and mass retailers. Take a short trip in search of such items that you cannot find anywhere else!
1. Watch Sumo Training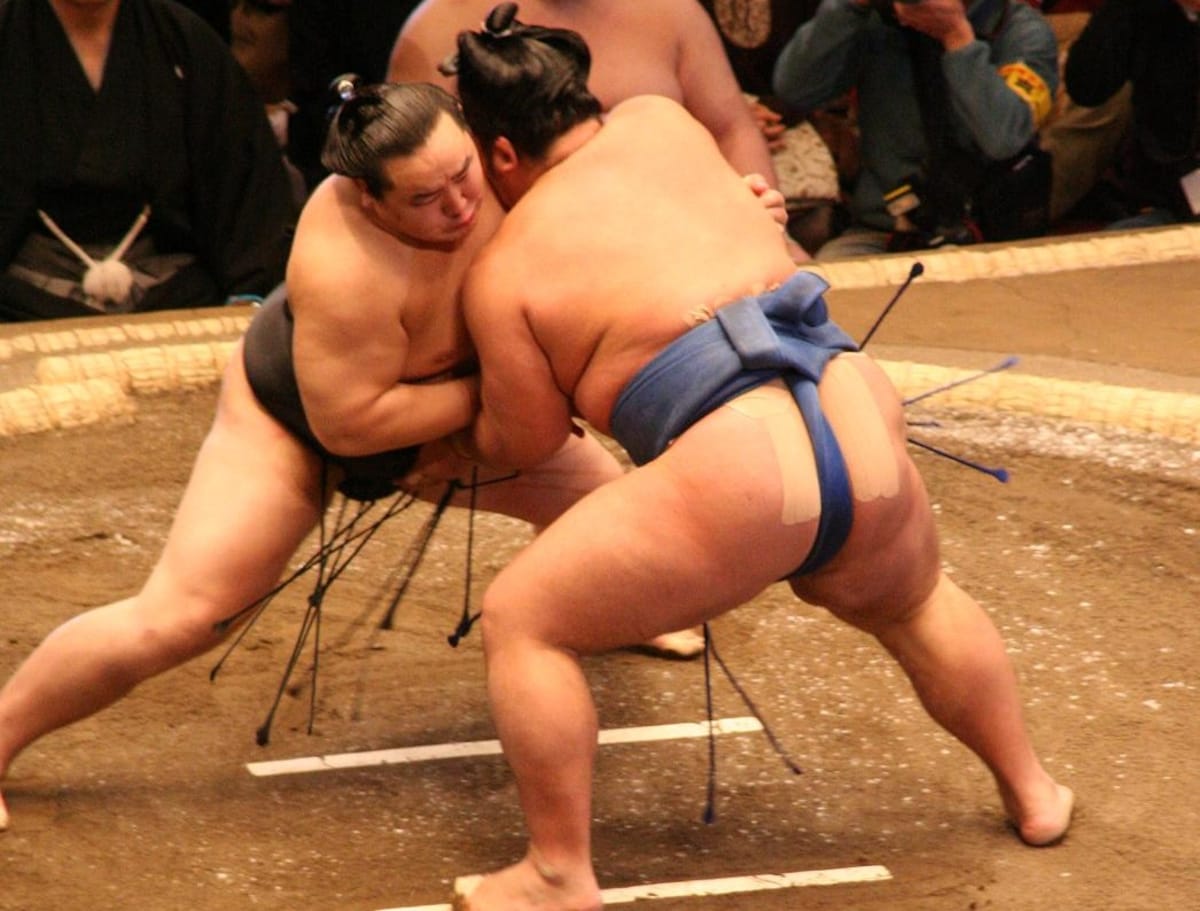 Some sumo stables in Tokyo have morning practices at which visitors can observe the wrestlers in action. Around five practice grounds are generally open to the public, many of them dotted around the Asakusa area. Although regular sumo bouts can't be seen without purchasing tickets during a specified time period, practice is carried out almost every day, leaving many opportunities to fit it into your travel schedule. Furthermore, the sumo ring is laid out in the training room at a very close distance for full impact!

If you want to go observe, you'll need to check the schedule. Practices often start at 7 a.m. at the earliest and end at 11 a.m. Arashio-beya is especially recommended since it requires no reservations. This sumo stable is so popular that around 60 people sometimes gather there during the summer peak. It also has an English website with the rules written, so please check it before visiting.
2. Visit Senso-ji Temple
Senso-ji Temple, located in Asakusa, is the oldest temple in Tokyo. Many seasonal events are held here, including the Hozuki Market in July and the year-end Hagoita Market. The huge lanterns hung at Kaminari Gate are famous throughout Japan.
3. Make Your Own Fake Food
Japan has a unique "food sample" culture. These are food replicas that accurately imitate the shape, color and shine of real food. At Ganso Shokuhin Sample-ya in Kappabashi, you can make one of these food replicas yourself! Using wax, it will take you about an hour to make two replicas of tempura and cabbage. You can also listen to a lecture by a professional food replica maker, so even children can create surprisingly beautiful pieces, sure to become a special souvenir! Advance reservations required. Also, if you're not good at Japanese, you should visit with an interpreter.
4. Stroll Kappabashi Street
This shopping street between Ueno and Asakusa is lined with dozens of stores selling everything needed by restaurant operators—well, with the exception of fresh food!
5. Shop at Kama-asa Shoten
Kama-asa Shoten on Kappabashi Street is especially recommended. It actually comprises two shops on either side of a little road, one with an assembly of pots, frying pans, dishes and other kitchen tools, and the other specializing in knives and other metal utensils. You'll likely see someone looking coolly samurai-like as they sharpen a knife at the entrance of the metal utensil shop! Don't worry if you're overwhelmed by the large selection—in this shop you'll find the most wonderful products made by Japanese craftspeople, so you can feel at ease purchasing any one of them!