3 Wild 'Onsen' Theme Parks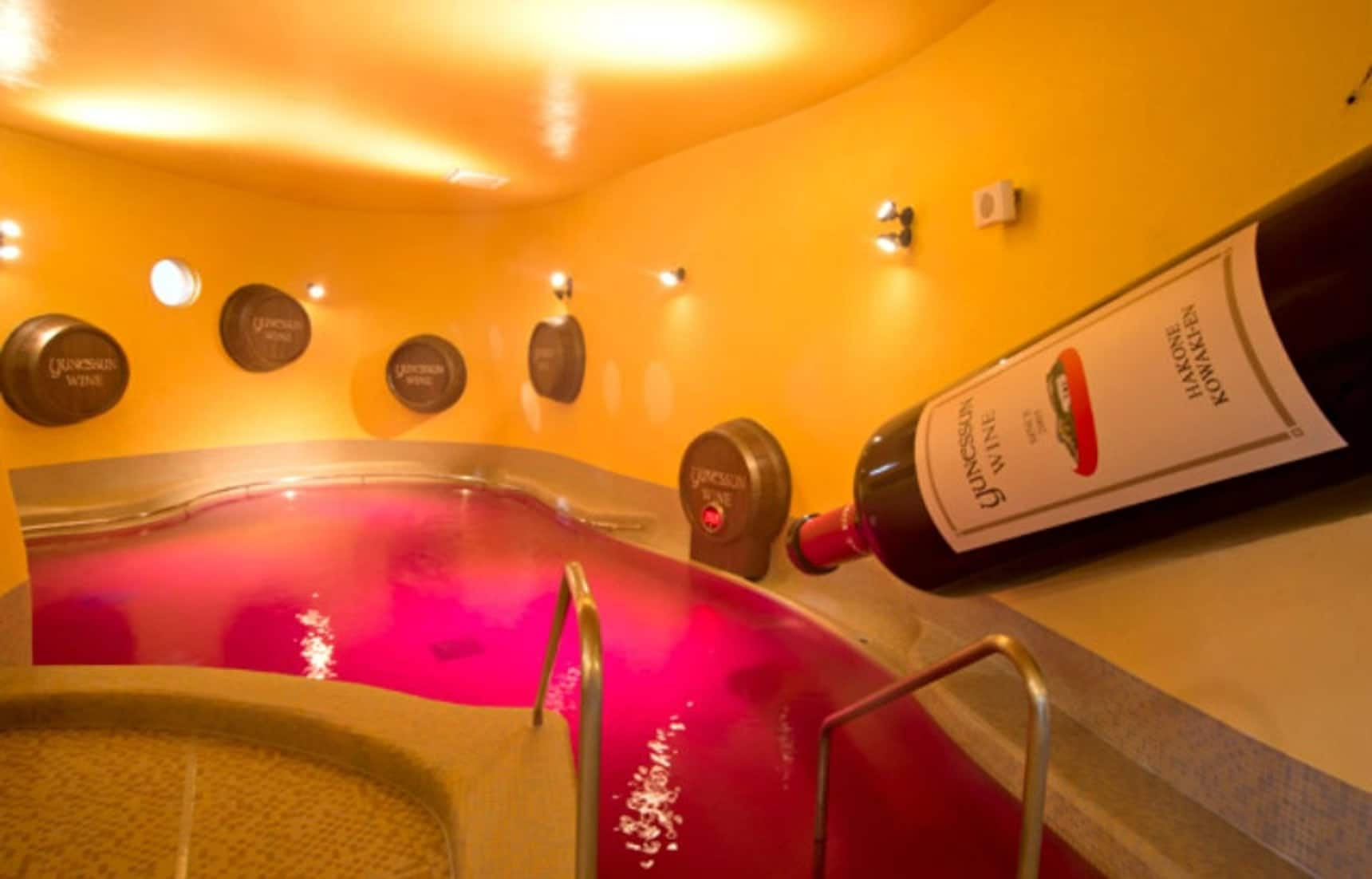 3. Hakone Kowakien Yunessun Hot Springs Amusement Park & Spa Resort (Kanagawa)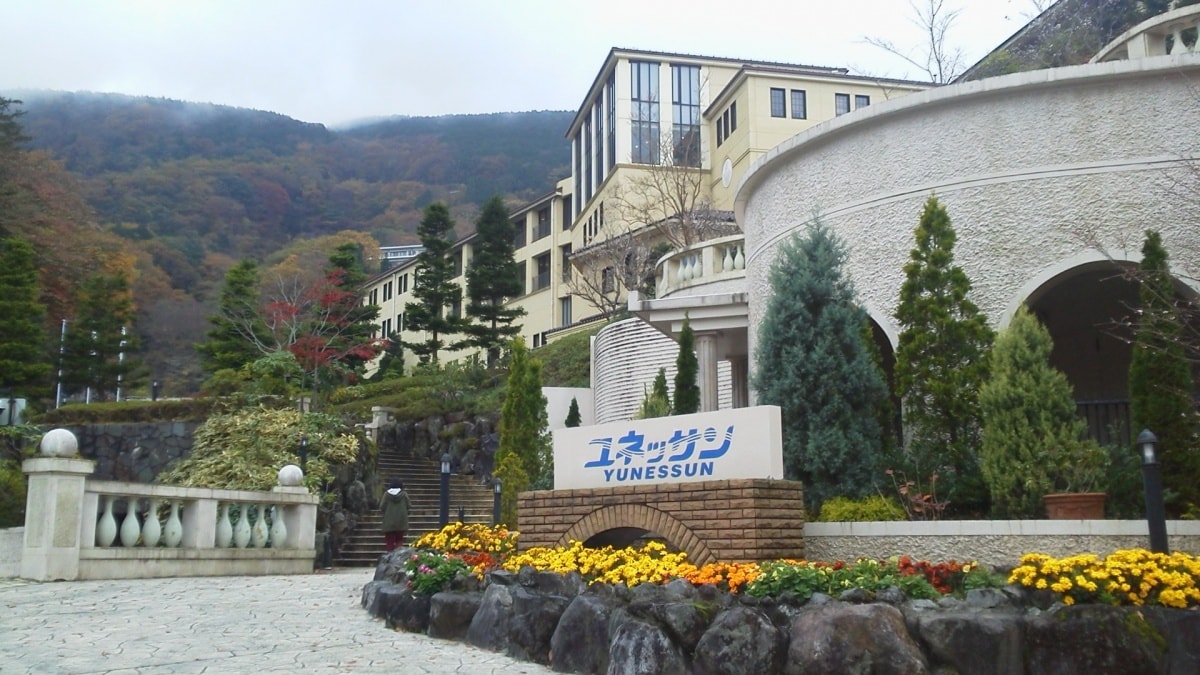 Located most of the way up toward the Hakone Ropeway in western Kanagawa, Hakone Kowakien Yunessun boasts over two dozen water attractions. While the resort presents typical water slides and hot baths under grandiose themes, the real feature here is the weird water: there's a Sake Spa, a Green Tea Spa, a Coffee Spa and a Wine Spa that contains real wine, garnished with a giant 3.6-meter (12 ft) wine bottle hovering over the pool. You can spend all your time in the bathing suit zones, or head over to the no-clothes zones for a more traditional onsen soak.
2. Spa World (Osaka)
Spa World is an edifice of hot water on Osaka's south side that isn't too bashful for the occasional tie-in with Attack on Titan. In addition to four floors of food and three of various relaxation services, the baths are divided into European and Asian Zones, featuring slightly weird themes like Atlantis, Ancient Rome and a Finnish-style sauna on the European floor, or various Japanese baths mixed with a Bali-style resort bath and a Persian bath supposedly inspired by Persepolis on the Asian floor. The two zones rotate between men and women monthly, closing for only 75 minutes between 8:45 and 10 a.m. each day. There are also various saunas modeled (some rather loosely) after different regions around the world, while the eighth floor features a kids' pool, waterslides and two large rooftop jacuzzis.
1. Edo-Onsen Monogatari (Tokyo)
The two primal themes are hot spring baths and the Edo Period, the time from 1603 to 1868 when the Tokugawa Shogunate ruled Japan. A rental yukata robe is included with the price of admission, leaving you free to wander in classic style through 14 different kinds of baths, numerous restaurants and even an old-school shopping arcade, where you can play old-fashioned carnival games, try throwing a shuriken (ninja star) or savor Edo Period candy. All this is located right in the Odaiba area on Tokyo Bay, with the water sourced from natural springs 1,400 meters (4,600 ft) underground.