Tokyo's Top 5 Club Events on New Year's Eve
5. Liquid Room (Ebisu)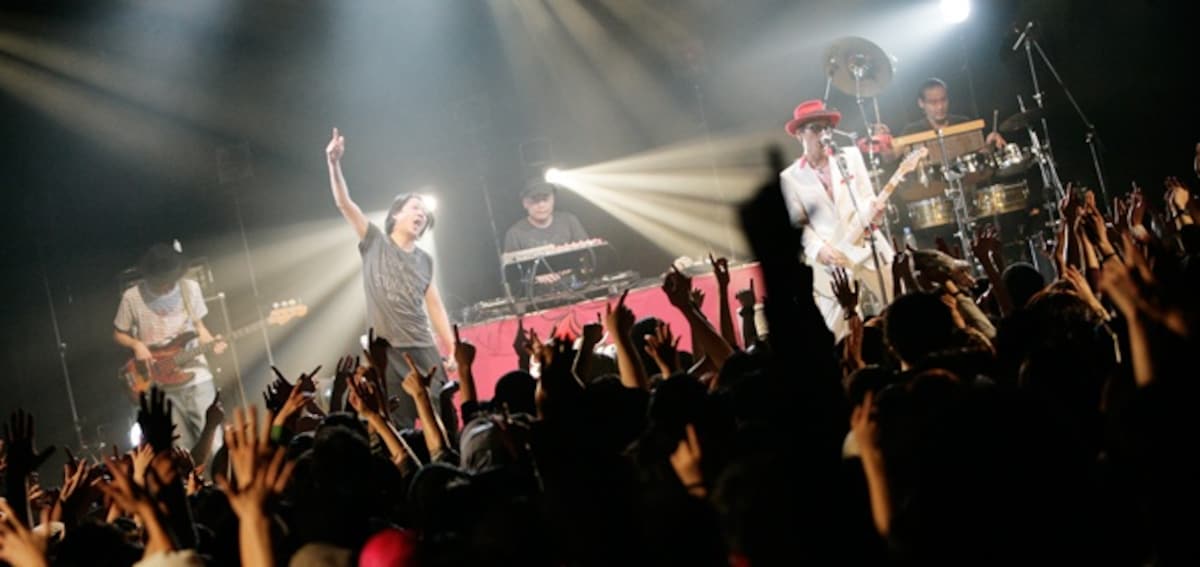 Liquid Room in trendy Ebisu is a bit off the radar for some foreigners, but is nonetheless a cool venue to check out for a more local feel. Countless international musical artists have played the Liquid Room over the years, both in Ebisu and at the venue's former location in Shinjuku. This year, the New Year's Eve countdown features an array of accomplished Japanese composers and DJs, such as Takkyu Ishino, Fumiya Tanaka and Yoshinori Sunahara. This particular event's music fits into the electronic dance category; consider checking out the artists on YouTube for a better understanding of what music to expect.

Tickets are on sale now. If you want to take a somewhat offbeat path and indulge yourself in Tokyo's electronic scene, this is the perfect chance!
4. Sound Museum Vision (Shibuya)
Though Sound Museum Vision seems to have been catering to the mainstream music market recently, they returned to booking solid talent for their New Year's Eve bash, welcoming Theo Parrish to the decks to celebrate. An established name in the underground house and techno scene, Parrish brings his unique blend of soul, jazz and afro-funk sampled dance floor hits to Vision's big room sound.

Earlybird tickets have sold out, so be sure to grab your pair as soon as possible. You can also buy tickets at the door for ¥5,000 each, ¥4,000 after midnight. Doors open at 9:00 p.m.
3. Womb (Shibuya)
Womb, one of Tokyo's most famous clubs, will be hosting international talents Mathew Jonson (performing a live PA set) and DJ Mike Shannon for their New Year's Eve party. Expect to hear deep house (real deep house, not the cheesy stuff) and melodic techno. Womb is also known for its light shows just as much as its music, so prepare to be engulfed in a dark, bass-pumping, visually stimulating atmosphere. This venue always brings a good crowd, and many local and foreign music lovers flock here for special events.

Tickets are ¥5,000 at the door; after midnight they're ¥4,000.
2. Ageha (Shin-Kiba)
Once again, Ageha is holding its annual New Year's Countdown extravaganza. Of course, this is going to be a huge event (both figuratively and literally). If you didn't already know, Ageha is Tokyo's largest club, and their events attract people by the thousands. If you want to be part of what is likely to be Tokyo's (and maybe all of Japan's) most massive NYE event with more than 1,000 people dancing and fist-pumping to their favorite anthems, Ageha is where you should be. Artists such as W&W, DJ Kaori, and many more of Japan's top mainstream DJs are on the club's lineup. Expect a younger, energetic, and possibly more intoxicated crowd.

Please note: you may want to buy advance tickets online at Ageha's website, as the first two tiers have already sold out!
1. Air (Daikanyama)
The adage warns us that all good things must come to an end. Unfortunately, this is the case for one of Tokyo's premier underground nightclubs. Air has been around since 2001, and has hosted some of the world's best DJs. With its superior sound, Air has been recognized as a go-to club by DJs, promoters and music lovers all over the world.

On December 31, Air will hold its last event (unless it manages to get its license renewed). The father of techno, Derrick May, has been selected as the club's music curator alongside Japan's most famous house music DJ, DJ Emma. The sounds of Detroit, laced with inspirational New York-style house music will be blasting through Air's magnificent sound system. There's no doubt this event will be packed.

Tickets are ¥3,000 before 11:00 p.m. and ¥5,000 after. If there was one party we would recommend anyone to go to for New Year's in Tokyo, it would be this.