Spend the Night at the Bat Cave Apartment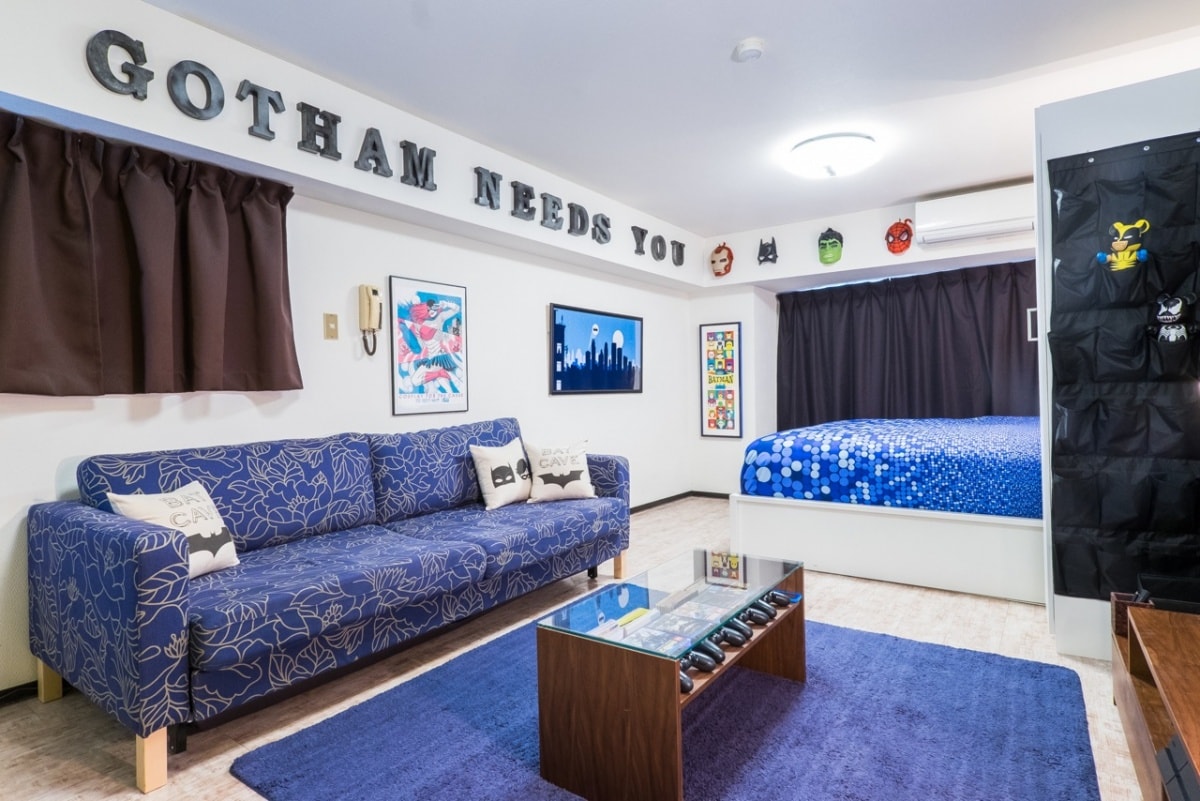 Located just one minute away from the bright lights of Shibuya Crossing, the studio apartment has received glowing reviews from visitors, who are impressed not only with the convenient location, but also the fun atmosphere created by all the unique furnishings.
There's a huge king-sized double bed, a rare find compared to other rentals in the area, which comes complete with matching his and hers Batman pillows.
The apartment also offers the fastest model of portable pocket WiFi, kept safe in the hands of a faithful Wolverine Bearbrick until you arrive.
Some of the rare prints in the apartment include an officially licensed poster by artist Dave Perillo (left) and a hard-to-find hand-printed silkscreen Batman print by Tim Doyle that glows in the dark (right).
In the middle of the room there's the entertainment suite, with a 40-inch television and a coffee table filled with manga magazines and hundreds of Batman comics. There's also a Sony PlayStation 4 with four controllers and six games, including Metal Gear Solid V, Pro Evolution Soccer 2016, Batman: Arkham Knight (of course!) and hard-as-nails hit Bloodborne.