Suit Up and Prepare for Battle!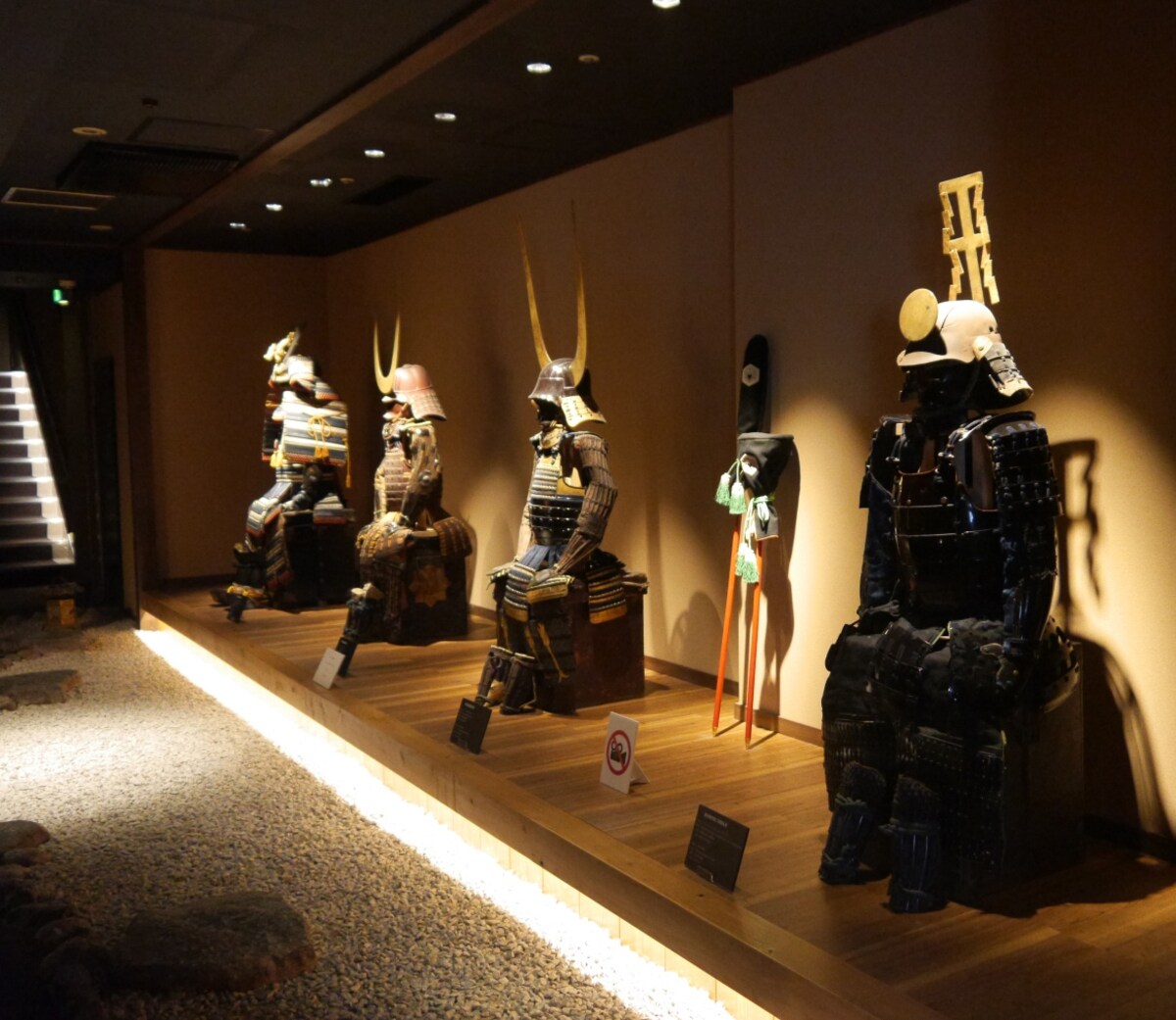 Once you take your shoes off to step inside, you're greeted by half a dozen suits of samurai armor. The best thing about these displays is that they're presented outside of glass cases, which really draws you into the feudal world of centuries past. Having once adorned the bodies of real samurai, it's tantalizing to imagine what these garments have seen.
Without the distance and reflections you would normally encounter with displays behind glass, it's easy to see the details on each of the different kabuto helmets.
One of the highlights is this piece of armor, which has actual bullet-hole marks. According to museum staff, this suit was used as a test of strength against matchlock bullets. We wonder which poor soul drew the short straw to be the guinea pig in that scenario!
On the second floor, there are five separate rooms, each featuring a different theme. Here you'll find swords and weaponry once used by the samurai.
After looking at all the artifacts in the 70-piece collection, visitors are able to try on a costume of their choice for ¥500.