Don't Leave Japan Without Feasting on Crab!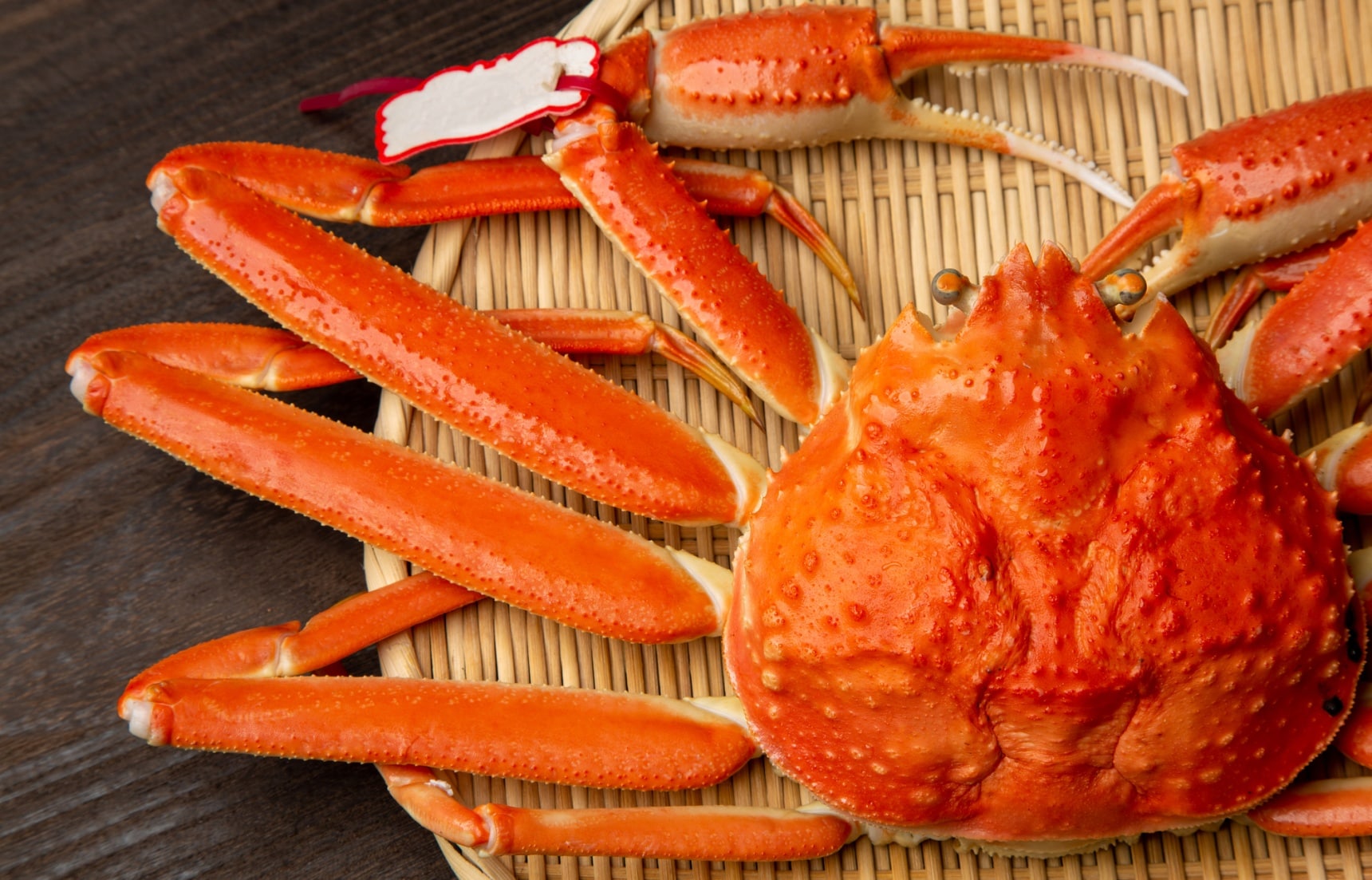 Crab, a luxury food popular in Japan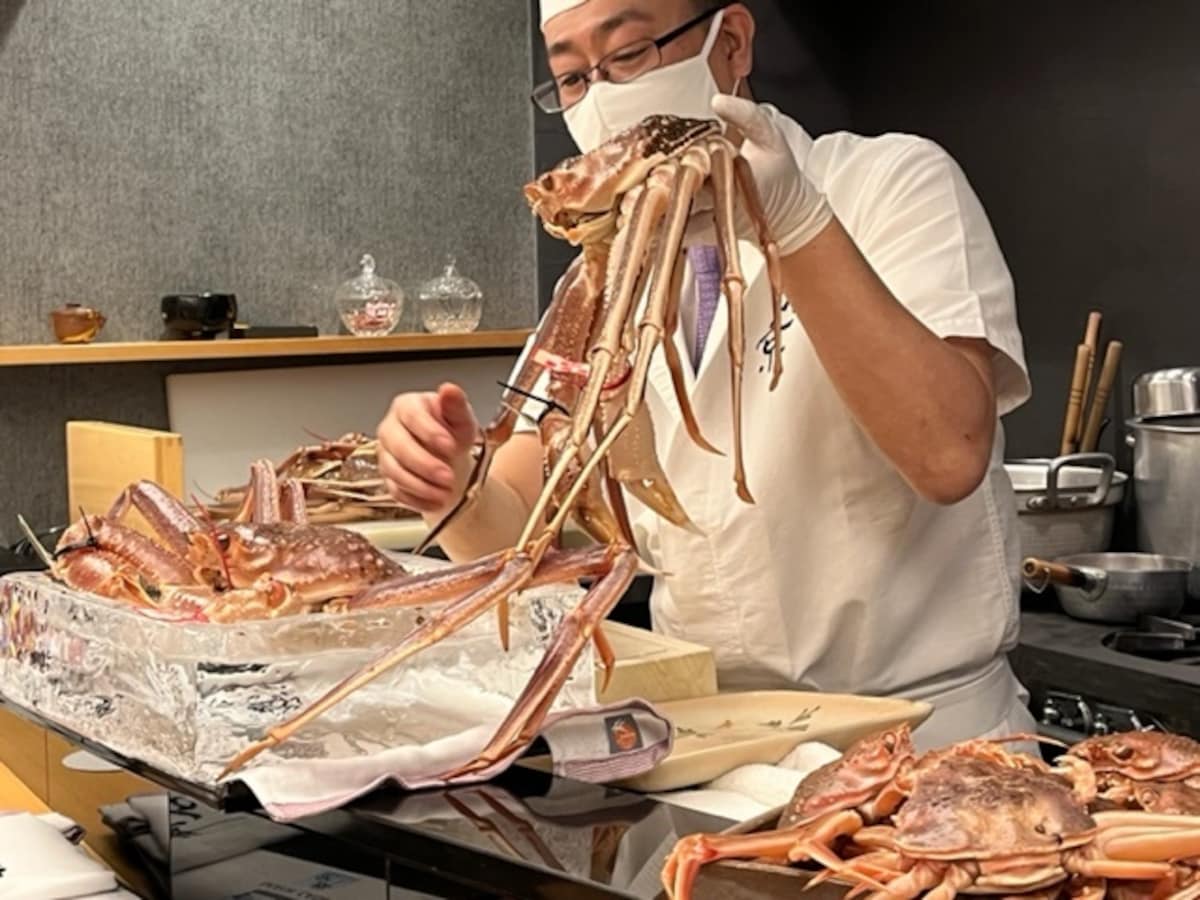 Crab is a popular dish in Japan, particularly in western Japan, where eating crab has become a passion. Many cities feature restaurants specializing in crab dishes, and people will travel some distance just to eat their fill of crab. Crab often appears in dishes served at family gatherings during the New Year and other holidays, when everyone comes together to share meals.
Kanikama, crab meat that won't break your budget
Crab meat shares a feature with other high-grade Japanese ingredients, such as wagyu beef. It is quite expensive, and is therefore something that is mostly eaten only on special occasions. This gave rise to kanikama, an imitation "crab meat" product made from fish paste that is much cheaper than real crab. Despite the absence of any real crab meat content, it has a convincing crab flavor. Kanikama's popularity and availability is a sign of the Japanese people's desire for the taste of crab.
High quality crab is available only in winter and in limited quantities
Winter is crab season in Japan. The fishing season for Matsuba crab, one of Japan's finest crab species, lasts only from November to March. In order to protect the fishing grounds and future generations, crabs below a certain size are returned to the sea to continue their growth.

There are several types of crabs, though Matsuba crab is said to be exceptionally delicious. They live in the Japan Sea, where the water temperatures and salt content are uniform. The temperatures at depths of 300 meters and below are extremely cold. The long legs of the Matsuba crabs are packed with meat, fueled by the abundant organisms and organic matter on which they feed. Frozen crab is available year-round (and some is imported and inexpensive). But if you do visit Japan, be sure to try some fresh, premium local crab.
Tottori Prefecture, a treasure trove for high-end crab meat
Tottori Prefecture, which faces the Sea of Japan, is responsible for the largest catch of crab in Japan, including high-grade Matsuba crab. Hokkaido is also famous for crabs, but more than twice as much is caught in Tottori Prefecture, according to a survey conducted by the Ministry of Agriculture, Forestry and Fisheries in 2021.

Matsuba crab, considered the highest of crab grades, has its own ranking system. The Itsukiboshi variety ranks at the top, a fact that Tottori Prefecture is particularly proud of. This special crab is one of the largest and heaviest Matsuba crabs, with beautifully shaped legs that are packed with meat and full of color. The first auction for these crabs is held in November each year, and the extremely high prices it brings often makes the news. In November 2022, some were auctioned off for a whopping 1 million yen!
Here's how to enjoy high-class crab and other Tottori prefectural delicacies . . .
● Come to Tottori Prefecture!
A 70-80 minute flight from Tokyo, or about five hours by Shinkansen or other trains.
Click here for the official Tottori Prefecture tourism website.
https://www.tottori-guide.jp/

● Check out Tokyo's Tottori Prefectural Products Shop!
Those who can't make it to Tottori Prefecture can still eat Tottori cuisine at the restaurant and shop for Tottori specialty products here.
"Tottori-Okayama Shinbashikan" https://www.torioka.com/

■ Menus and photos in this article were provided by:
IKKYO https://www.ikkyo0704.jp/
Ikuyo is a famous Kyoto-style kaiseki restaurant located in Ginza, Tokyo, headed by chef Yosuke Watanabe. This restaurant offers a seasonal Matsuba Crab Course using Itsukiboshi crab.