Tohoku in Summertime: Green Means Go!
4. Lotus Festival — Miyagi Prefecture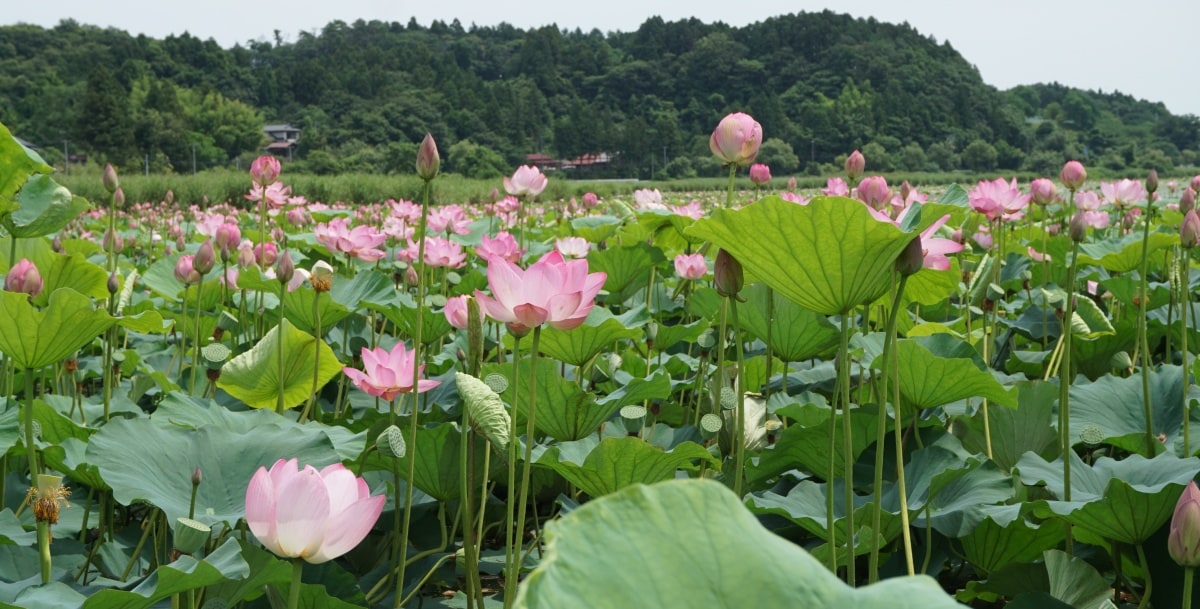 Izunuma Lotus Festival is a special event that's only held in summer. During this time of the year, beds of pink lotus bloom over the water, reflected by a bright sunlight.
We took a boat ride, slowly passing through big lotus leaves and pink flowers, watching the dragonflies landing on the tips of the closed lotus buds. It was a very calming and peaceful memorable moment.
5. Katanuma Swamp — Miyagi Prefecture
We made a stop at Katanuma Swamp. Does it sound like another beautiful, calming pond? Well, it's not. This is one of the most acidic lakes in the world which means there are no fish to be found!
However, there are still many interesting things to do here. You can feed the water birds, walk along Katanuma Beach, borrow a rental boat, or step up to face something more challenging, like stand-up paddle boards (SUP). Don't worry: even if you fall off the board you'll be fine! The level of acidity in the swamp is around pH2.0-2.2, so at most, you may feel a bit itchy after touching the water.
We tried Katanuma ramen and had dessert while watching the beautiful shade of the water reflecting the sunlight.
Depending on the day, the color of this lake can change colors, from dark blue or yellow green to emerald or even light turquoise! Other than these places, there are still many more to discover. Tohoku is a place rich with nature, tales and wonderment waiting to be discovered. I hope I will have a chance to go back there soon!