Top 10 Ninja Characters in Video Games
5. Rikimaru & Ayame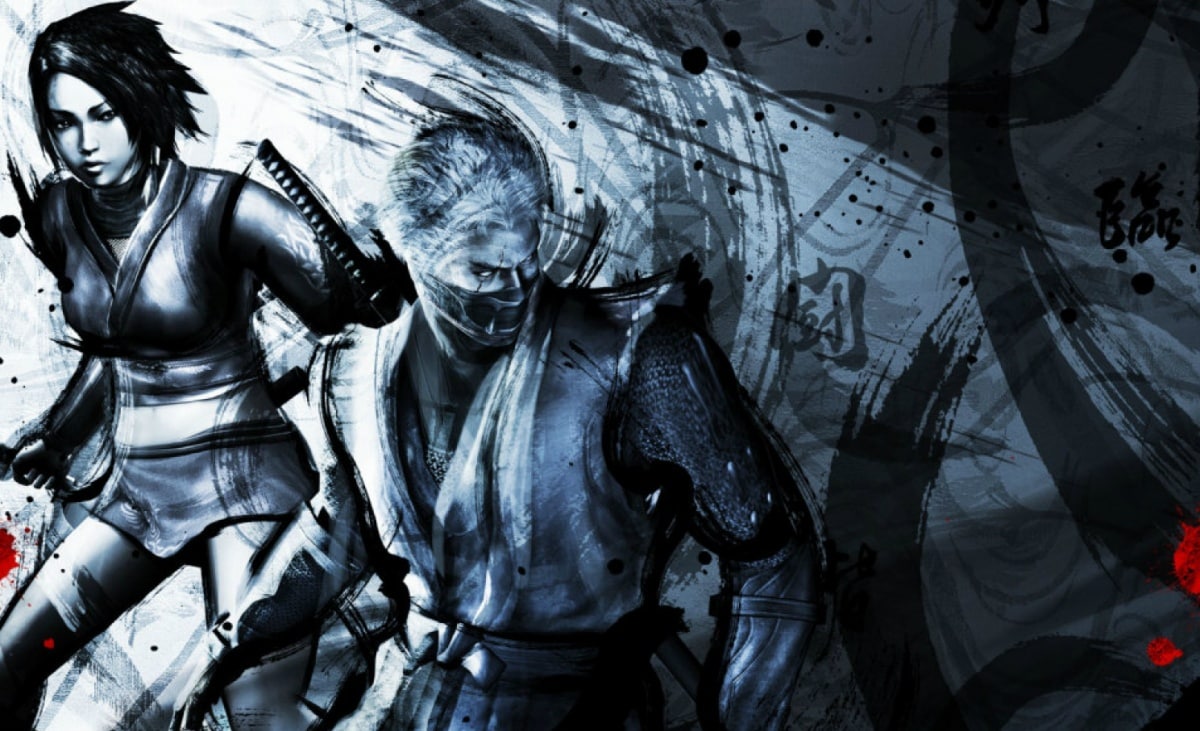 Tenchu sets itself apart from many of the other ninja video games very early by focusing gameplay on stealth. Released months before Metal Gear Solid, this game is one of the forerunners of the action/stealth genre. With sneaky instant kills, several cool ninja tools and the ability to mask their presences, Rikimaru and Ayame are pretty authentic ninja. Both characters have been listed as amazing ninja characters in their own right, and because of their huge popularity and appeal, they both deserve to share the No. 5 spot.
4.
No, we didn't forget to enter this character's name. Like a true ninja, he never reveals his name or his past in his game, Mark of the Ninja. Backstory and life details aside, our unnamed ninja is probably the closest character to the ideal ninja. Smoke bombs, poison-tipped darts, firecrackers and caltrops (makibishi) are just a few of the weapons in our hero's arsenal to ensure he progresses undetected. The gameplay was highly praised and serves as a reminder of just what the path of a ninja was truly supposed to be about.
3. Ryu Hayabusa
Ryu Hayabusa is probably the most iconic ninja video game character, and no top-ten list should be considered valid without him. The star of his very own game, Ninja Gaiden (1988), his popularity led to several sequels and even an appearance in the fighting game series Dead or Alive, where he went on to win the second tournament.

Tomonobu Itagaki, credited with reviving the Ninja Gaiden series, stated: "The kind [of ninja] I like are the ones that go out and kill a bunch of enemies all at once." While Hayabusa has the look, tools, weapons and ninpo of a ninja, he is completely uninterested in the stealth, spying and assassination aspects of the job.

Who, then, could "out-ninja" this fan favorite?!
2. Hattori Hanzo
Hattori Hanzo is a legendary character in Japanese history, considered the samurai and tactician who once saved Tokugawa Ieyasu's life as well as Iga Province, famous for training ninja. For this reason, he's often depicted as a ninja himself in many video games and films. The real character of Hanzo is almost as fantastic as his video game counterparts, as tales purport him to have supernatural powers, such as teleportation and precognition.

Hattori Hanzo makes our list for his considerable number of appearances in games, including the Samurai Shodown video game series (appearing in every game in the series), World Heroes, Samurai Warriors, Taikou Risshiden V, Kessen III, Civilization IV: Beyond the Sword, Sengoku Basara: Samurai Heroes, Assassin's Creed: Memories and Pokémon Conquest.

Surely a prolific figure indeed, who deserves a top spot. But which character is worthy of being No. 1?
1. You!
It may seem like a cheeky, crowd-pleasing answer, but our No. 1 pick for video game ninja characters is you! Or, specifically, your shadow on Fruit Ninja Kinect for the Xbox. We love video games because they allow us to escape the mundane and become larger-than-life characters. In the Xbox version, using your full body—hands, arms and feet (if you're agile enough)—you don't just control a ninja character, you become a ninja! In our opinion, that is the whole reason for playing video games, and we therefore salute the creative team at Halfbrick Studios for bringing our ninja dreams to life.

Which ninja character do you think deserves to round out our list? We look forward to hearing your thoughts—after we clean up the fruity ninja mess we just made. Smoothies anyone?