8 Clever Post-it Notes from Japan
8. Panda Sticky Notes with Stand (US$4.51)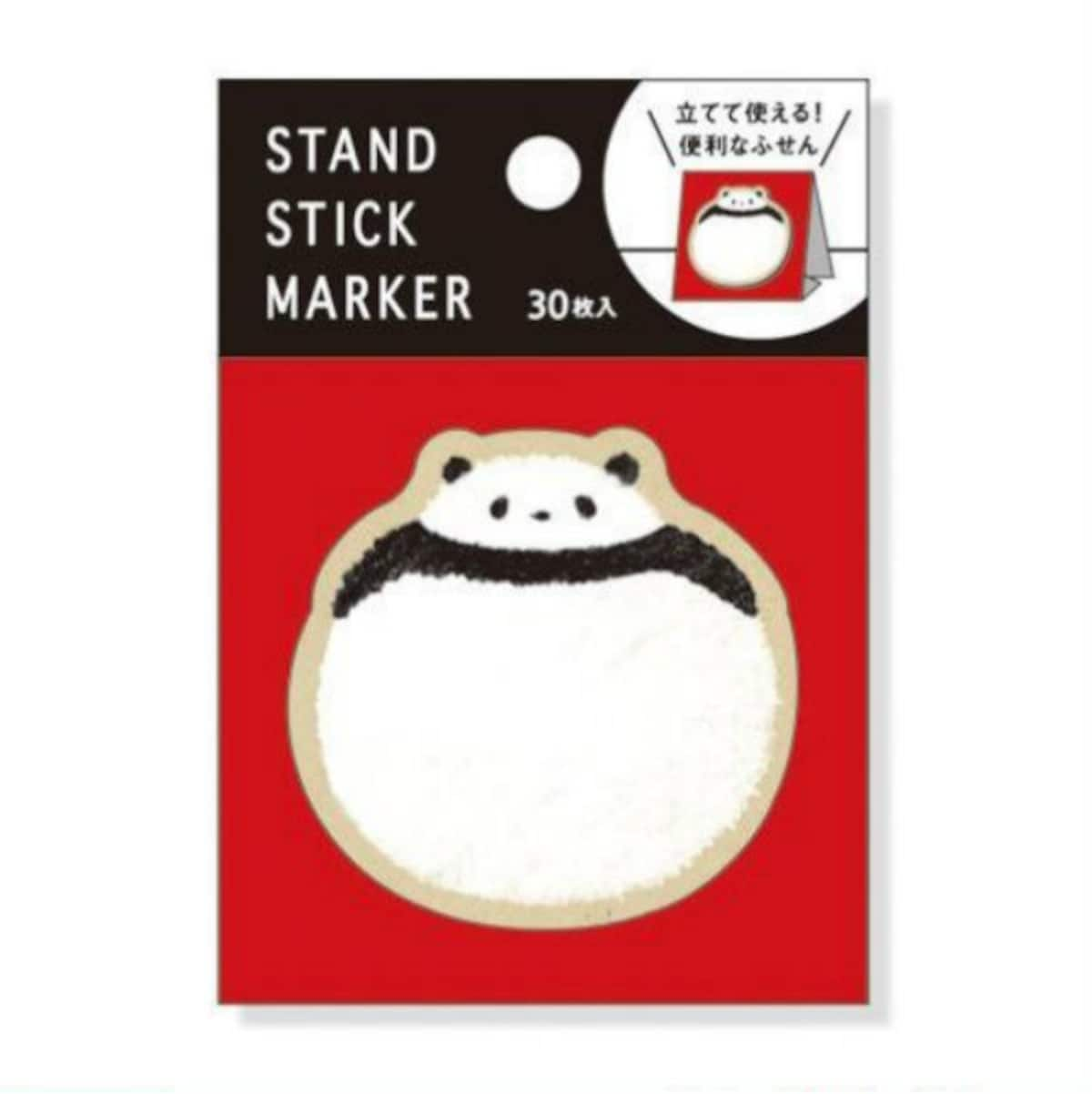 Against his red backdrop, this chubby panda is taking a stand—for your notes! Simply prop these post-it notes on your desk for ease of use. And if you're heading off, fold the back of the stand over the front so you can put them in your bag without making a mess of Panda No. 1!
7. Colorful Cat Page Markers (US$4.85)
Forget about dog-earing your books when you can use these cute cat book markers instead! With 10 different feline designs to choose from in this 150-piece set, these kitty page markers should see you through nine lives' worth of reading binges!
6. Alice in Wonderland Post-it Notes & Book Markers (US$6.77)
Add a little bit of wonder to your desk with these Alice and Wonderland sticky notes that not only offer memo-sized post-it notes, but also come with colorful book markers. The pack folds up into a nice little envelope, making it perfect to take along on your next excursion down the rabbit hole!
5. Rilakkuma Post-it Notes (US$5.30)
Everyone's favorite lazy bear, Rilakkuma, along with pals Korilakkuma and Kiiroitori, are here to make your planner or desk that much more colorful. There are 15 notes of each design in this brightly colored set, with a total of 60 overall. You may have to plan your reminders wisely, but each one will be adorable!
4. Lazy Cat Sticky Notes (US$4.36)
Who would have thought a sleeping cat in a suitcase could be so useful? Complete with a foldable, luggage-shaped card that protects the 25 cat and 25 speech-bubble sticky notes (and closes them up adorably!), this set is perfect for both cat and travel lovers.
3. Secret Sticky Notes (US$3.58)
Keep your messages hidden with these secretive sticky notes, designed with small cuts that allow them to hold themselves shut when folded in half—sure to keep things confidential!
2. 'Ema' Sticky Notes (US$4.77)
Traditionally used by people writing out their hopes and wishes, ema wooden plaques are a common sight at Shinto shrines in Japan. Now you can get some post-it notes inspired by ema featuring a good fortune cat dressed as a daruma doll. What better fortune could you ask for?
1. Block Memo (US$24)
Thanks to this Block Memo, your desk will no longer be littered with different-sized sticky notes. This functional cube features three different-sized post-it notes, which can be used for memos or as book markers. Made by design firm Nendo, you can purchase these block sticky notes notes at Loft, Seibu and Sogo department stores in Japan for ¥2,500 (about US$24).
For even more adorable post-it notes, be sure to visit online stationery and DIY site Modes4u. Happy posting!