Japan's 9 Big Burger Chains
6. Kua'Aina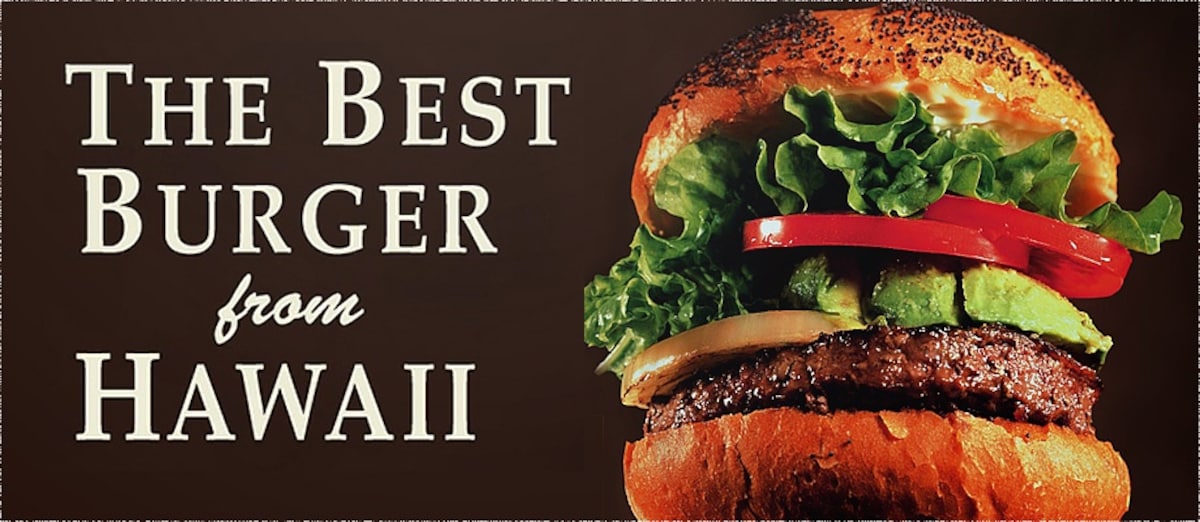 With a name that (according to its website) means something akin to "bumpkin" in Hawaiian, Kua'Aina brings the finest flavors from Hawaii to Japan. They opened their first store on the island of Oahu in 1975, and built a reputation that has customers traveling far and wide for a taste of their burgers. It wasn't until 1997 that they opened their first stores on Japanese shores, in Tokyo.

The burgers run a bit more expensive, at about ¥1,000 (US$9.20) to start, but they weigh in at 1/3- or 1/2-pound versions (150 – 230g, respectively), making them worth their weight in yen. There's the Avocado Burger, which they helped popularize and is now rather ubiquitous throughout the country, as well the Pineapple Burger, to help you feel like you're on a balmy Hawaiian beach.
7. First Kitchen
First Kitchen opened up its initial store in Ikebukuro, Tokyo in 1977. It's owned entirely by the mammoth beverage company Suntory, and currently operates over 120 stores in 14 prefectures around Japan.

From the outset, First Kitchen was first and foremost a burger restaurant. A staple of their menu is the Bacon Egg Burger, as well as their special French fries, endearingly called "Flavor Potato." In recent years it has expanded its menu to include things from pizza and pasta to fried chicken, as well as a variety of drinks and desserts.
8. DomDom Burger
DomDom Burger opened the doors of its first location in 1970, with a simple motto of "delicious food and fast service at a great value." Their commitment to hospitality has served them well, as there are over 70 stores that run the length of the country, from Hokkaido to Kyushu.

The menu includes staples from standard hamburgers, and fish burgers, as well as teriyaki burgers, to house specialties like a sweet and spicy chicken burger, or a tonkatsu burger. At about ¥300 per menu item, the store definitely offers plenty of bang for your buck.
9. Wendy's
The beloved American fast-food chain, Wendy's, known for their hearty side items (such as chili, or a baked potato) and their signature milkshakes, Frosties, has made its way back to Japan. They originally came onto the scene in 1980, and had 100 stores around the country, and relaunched in 2011 to renew their commitment to fans.

They offer up signature items like the Baconator, as well as Japan-only creations like the Pretzel Spicy Avocado Burger, meaning a visit will definitely expand your horizons. However, locations are limited, so if you really have a craving, make sure you plan your trip in advance.